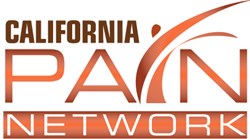 The California Pain Network offers over 50 personal injury doctors who provide treatment under the patient's lien throughout OC, LA and Riverside!
Los Angeles, CA (PRWEB) December 11, 2013
The Board Certified doctors in the California Pain Network are now accepting personal injury liens at over 30 pain and orthopedic clinic locations in Los Angeles, Orange County and Riverside areas. Appointments are readily available with the LA and Orange County pain management and orthopedic doctors, with medical treatment being covered under the patient's personal injury claim. For more information and scheduling, call (714) 261-9131.
When an individual is involved in an auto accident, there may be ensuing physical and emotional injuries. A person may need to then deal with an auto body shop, insurance companies and attorneys leading to a frustrating existence. Having top Board Certified personal injury doctors providing treatment can successfully take care of the most important piece of the puzzle, one's health.
Published studies have shown that when patients receive care soon after an auto accident, it can prevent acute pain from becoming chronic. With whiplash, 15% of the time the pain becomes chronic. This can often be prevented with treatment from personal injury doctors in Orange County, Los Angeles or Riverside.
The California Pain Network offers care with over 50 pain management doctors and orthopedic surgeons at over 30 locations. Along with personal injury liens, the doctors also accept Workers compensation claims along with all PPO plans.
To schedule with the top personal injury doctors in Southern California, call (714) 261-9131.