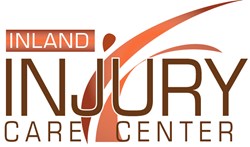 Inland Injury Care Center has two clinics accepting personal injury liens and providing premier care with pain doctors, chiropractors and orthopedic surgeons!
Inland Empire, CA (PRWEB) August 26, 2013
For those individuals needing personal injury doctor treatment after a motorcycle or car accident, Inland Injury Care Center is now accepting personal injury liens at both Inland Empire locations. These pain management centers in Palm Desert and Rialto CA offer Board Certified pain management treatment, chiropractors, orthopedic surgeons, acupuncture and internal medicine doctors at both locations. Call (888) 998-9693 for more information and scheduling.
When a person is involved in a motorcycle or car accident, the result may be lost days or weeks from work, significant injuries and a need for communicating extensively with insurance companies and attorneys. Inland Injury Care Center works with personal injury claims at both locations by accepting liens with all of the Board Certified pain doctors, orthopedic surgeons and chiropractors.
According to the Institute of Medicine, the most successful outcomes from treatment occur when comprehensive therapy options exist at the practice. The pain relief model at Inland Injury Care Center includes several options for personal injury patients including interventional pain treatments, medication management, acupuncture, Palm Springs chiropractor treatment and physical rehabilitation.
The success rates at Inland Injury Care Center are impressive and typically are over 90% for avoiding surgery and achieving an acceptable low level of baseline pain quickly. Most are able to get back to work and avoid chronic pain from setting in. In addition, the Palm Desert and Riverside pain management doctors and chiropractors are experts in the documentation aspects of personal injury care.
For those in need of the best personal injury doctors in the Inland Empire area, call (888) 998-9693. There are two locations including Rialto CA and Palm Desert.