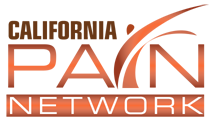 Sorrento Valley Pain Relief is part of the CA Pain Network. The clinic accepts personal injury liens for all treatment options including pain management, chiropractic and physical therapy!
San Diego, California (PRWEB) June 30, 2014
The top pain management clinic in San Diego, Sorrento Valley Pain Relief, is now accepting personal injury liens for all treatment options. The San Diego pain center provides medical and interventional pain management, chiropractic and physical therapy for comprehensive therapies. For more information and scheduling, call (619) 500-1573.
After an auto accident, it is vital for patients to find experienced San Diego personal injury doctors to provide all types of pain treatments to prevent chronic pain from setting in. Sorrento Valley Pain offers over 25 treatment options. Therefore, the treatment plans are customized to produce the best possible outcomes for relief and avoiding surgery.
The interventional treatment options include trigger point injections, extremity joint injections, epidurals, facet blocks and cutting edge options such as radiofrequency ablation and spinal cord stimulator implants. Along with physical therapy modalities such as electrical stimulation and ultrasound, patients are often able to increase range of motion and further achieve pain relief.
Often times, same day appointments are available after an auto accident at Sorrento Valley Pain. When whiplash is present, starting chiropractic and physical therapy right away can help patients sleep better from the start.
Along with accepting personal injury liens, Sorrento Valley Pain also accepts PPO's. Medicare, and Tricare. Call (619) 500-1573 for more information and scheduling pain management San Diego trusts.