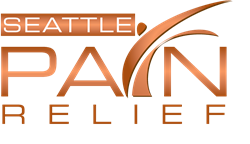 Auto accident patients in Seattle receive expert treatment with the Double Board Certified physician at Seattle Pain Relief - over 25 options available!
Seattle, Washington (PRWEB) April 13, 2015
The top pain management center in the Northwest, Seattle Pain Relief, is now offering over ten effective treatments for auto accident patients. New treatments include trigger point injections, Botox injections and radiofrequency ablation, with the vast majority of patients achieving pain relief and avoiding chronic pain. Call (855) WASH-PAIN for more information and scheduling.
When an individual is involved in an auto accident, it is crucial that pain management treatment be obtained quickly. The reason is that all too often, chronic pain results after auto accident injuries. This may be from whiplash, back strains or other ligament/tendon injuries.
The Double Board Certified Seattle pain management doctor at the practice offers the new treatments such as Botox injections for neck pain and headaches, which are typically effective. Additionally, radiofrequency ablation has been a revolutionary treatment for neck and back pain. The treatment may provide exceptional pain relief for over a year continuously, and then if the pain returns it can be successfully repeated.
Along with the new treatments, the Seattle auto accident pain management practice offers several types of epidural injections, nerve blocks, joint injections, occipital blocks, medial branch injections and more.
Appointments are readily available at Seattle Pain Relief. Patients are seen from a broad area including metro Seattle and Tacoma. Most PPO insurances are accepted as well including Medicare. Call (855) WASH-PAIN for more information and scheduling with the top auto accident doctors in Seattle metrol.