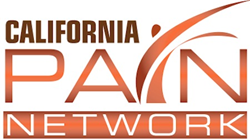 Treatment options include both medical and interventional therapies. Success occurs in over 95% of patients!
Riverside, California (PRWEB) September 30, 2014
The top Riverside pain management doctors in the California Pain Network are now accepting personal injury patients at three locations. The locations cover a broad area and include Riverside, Victorville and San Bernardino. For more information and scheduling, call (888) 998-9693.
Receiving treatment after an auto accident quickly is vital to avoiding chronic pain from setting in. This may include back or neck pain, sciatica, whiplash, arthritis, sprains and strains. Locations have been added in the Inland Empire for patient convenience. Appointments are readily available.
Treatment options include both medical and interventional therapies. This may include oral or topical medications, such as pain relievers, muscle relaxers, or neurogenic medicines. These are customized to each patient's needs.
Options for interventional treatment may include trigger point injections, facet or medial branch blocks, joint injections, and several different types of epidural injections. The treatments are all low risk and outpatient, with very high success rates for providing pain relief and helping patients avoid the need for surgery.
The California Pain Network offers Board Certified Riverside pain management, along with doctors throughout Los Angeles, Orange County, San Diego and Bakersfield. Along with personal injury liens, most insurance is accepted including PPO's, workers compensation, Medicare and self pay as well.
Call (888) 998-9693 for more information and scheduling with personal injury doctors in Southern California.