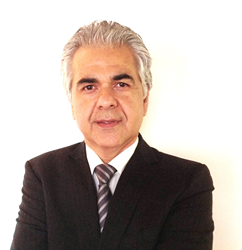 San Fernando Valley, CA (PRWEB) May 12, 2014
San Fernando Valley personal injury lawyer, Farhad Hamdam, is now helping victims who lost a loved one in wrongful death cases. When a loved one dies unexpectedly, the results can be devastating for surviving family members. If such a death was caused by the reckless or careless behavior of another or through some form of negligence, certain surviving family members may be able to bring suit against the liable party for legal compensation.
About Farhad Hamdam, Personal Injury Attorney San Fernando Valley
Farhad Hamdam is a San Fernando Valley wrongful death attorney that covers all types of personal injury cases. Offering services for more than a decade, Mr. Hamdam helps represent victims of not only wrongful death claims, but for other personal injury cases such as slip and fall, dog bite, motor vehicle accidents, including car, truck, motorcycle, and pedestrian, premises liability cases, and more. Those who have suffered a personal injury may wish to contact Mr. Hamdam, brain injury lawyer in San Fernando Valley, for a complimentary consultation regarding their legal rights.
Many cases of wrongful death can be attributed to some form of accident. Motor vehicle accidents and pedestrian accidents happen quickly and are often easy to prove who was at fault. However, there are times when it is more difficult to attach blame to make a party liable for their actions or negligence in a situation. Certain types of cases that involve premises liability, medical malpractice, and defective products can also be eligible for compensation, but may require assistance from a qualified lawyer.
Those who have lost a loved one in an untimely fashion through the fault of another have had no time to plan for such an event and are often at a loss as to their rights in this situation. This attorney can help to bring a case against the liable party in order to help victims to receive financial compensation that can help cover expenses related to the death as well as any expenses to help victims to be able to rebuild their lives after the devastating experience.