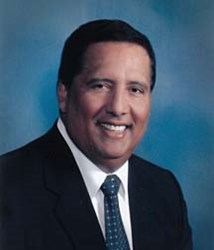 Integrated Health accepts personal injury claims for treatment and has success rates well over 90%!
Orange County, CA (PRWEB) August 26, 2013
For those individuals needing personal injury treatment after a car or motorcycle accident, Integrated Health is now accepting personal injury claims at all four locations for treatment. Dr. Eduardo Anguizola is a Triple Board Certified pain management doctor Orange County trusts and respects. He offers both medication management and interventional treatments. Call (714) 261-9131 for more information and scheduling.
When a person is a victim in a motorcycle or auto accident, he or she may be out of work for days or weeks on end, with significant injuries resulting. There may be additional time constraints communicating extensively with insurance companies and attorneys. Integrated Health works with personal injury liens at all four of its locations in Santa Ana, Long Beach, Pomona and Arcadia CA.
According to the Institute of Medicine, the best outcomes from treatment occur when there are numerous treatment options available. Dr. Anguizola provides over twenty five possible treatments such as medication management and interventional treatments including medial branch blocks, trigger point injections, epidural injections and cutting edge procedures such as radiofrequency ablation.
The success rates at Integrated Health, the best Orange County pain management clinics, under the care of Dr. Anguizola are impressive and usually exceed ninety percent fat reducing baseline pain significantly and avoiding surgery. Along with the first rate treatment, Integrated Health's care includes expert documentation of the treatment. This is vital in the success of personal injury treatment.
For those in need of the best personal injury doctors in Orange County, call (714) 261-9131.