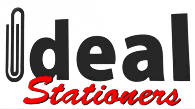 Mill Valley, CA (PRWEB) November 21, 2013
Ideal Stationers is excited to announce their holiday merchandise has arrived and shoppers will find a variety of items to choose from.
Christmas Advent Calendars, a new arrival, is a great way to celebrate the Christmas season. For the adults who can't remember: open a window on an Advent calendar each day to countdown to Christmas and reveal a special treat or gift.
The tradition of an Advent calendar began in the beginning of the 19th century in Germany. The first countdowns to Christmas involved drawing a line in chalk and then later lighting candles. The first physical calendar appeared in 1851.
Ideal Stationers has both secular and non-secular calendars to celebrate the holiday season with an assortment of treats. Some calendars are filled with premium chocolates or whimsical Jelly Belly jellybeans. There is also a 3-D pop up variety, a musical version as well as traditional paper calendars and smaller greeting card-sized versions.
Adopt this holiday tradition today and visit Ideal Stationers to pick one up for the family to enjoy. Ideal Stationers has three locations: 1212 Strawberry Village, Mill Valley, CA 94941; 170 Northgate One, San Rafael, CA 94903; and 1727 Grant Ave., Novato, CA 94945.
About the company:
Ideal Stationers is a business well known to Marin County residents. They presently operate three retail stores, offering office products, personalized stationary and unique gifts. Ideal Stationers is competitive with the superstores because of its membership in a buying group with over $7 billion in purchasing power.
Today, 30 people are employed at Ideal Stationers. Employees are committed to understanding their customers' needs and serving them with pride and excellence. With a rich tradition of putting customers and employees first, they believe in strong loyalties and long-term relationships. As a result, the company has achieved steady growth throughout the area.