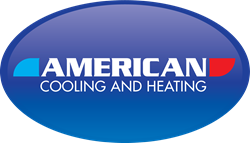 In the hard fought battles in the 'Call to Action' concerning global warming, certain key persons of interest deserve special attention. Join ACH as we create an HVAC global warming honor role.
Phoenix, Arizona (PRWEB) May 16, 2014
Today American Cooling and Heating blazes a new concept in the global warming and climate change information pathway. This new ACH HVAC website category, http://www.americancoolingandheating.com/category/global-warming-2/persons-of-interest is crafted to honor the critical labors of world leaders who have pioneered the way in understanding global warming. The people included in these reports have identified cause and effects, and they have struggled to promote solutions to the growing threats associated with the current changes in climate.
Articles currently in place reflect on:
** The early stages of identified global warming
** The struggles of heroes seeking to warn the world of impending disaster
** The history of leaders in the past and the current efforts to curb human-triggered climate changes
** AND the connections between new air conditioning technologies and the changes imposed by solutions to the changing nature of global climate.
Persons of Interest in Global Warming, A Reliable Information Portal
American Cooling and Heating strives to provide regional Phoenix and the global world with up-to-date information on the effects of human-triggered changes to the world climate structure. Preserving the history and the names of pioneers in the field adds relevance to the information. This new category available on the ACH Website will include: global warming
** Specific periodic bios of persons of interest in the field of global warming and climate change
** Report briefs of significant past and present input by specific leaders in the field
** AND explicit links on how the changes motivated by these persons of interest are affecting the price and performance of A/C installation, A/C repair and A/C maintenance throughout regional Arizona and the world.
Scot Morgan of American Cooling and Heating stated: "Helping Arizona residents make informed air conditioning buying decisions in only one aspect of our services. The depth of knowledge available via our persons of interest information portal provides concise historical and up-to-date reports on the who, how and why of global warming evoked changes to modern life."
About American Cooling and Heating
Founded on the principles of integrity, honor and quality workmanship in the air conditioning marketplace, ACH offers 24/7 A/C installation, A/C repairs and A/C maintenance. Established in 1993, the company services all major brands of HVAC equipment, including Amana, Carrier, Goodman, Rheem and Trane. All ACH employees and technicians are drug screened, background test approved, and trained to be the best in heating and cooling installation and repair.
For more info, contact: http://americancoolingandheating.com.
AZROC K79 license 183933 Residential, Commercial, Industrial, HVAC and Refrigeration Contractor
AZROC KB2 license 238225 Residential, Commercial General Contractor
TDLR TACLA21146C Residential, Commercial, Industrial, HVAC and Refrigeration Contractor
ACH: Servicing and installing Amana, Carrier, Goodman, Rheem, Trane and others.