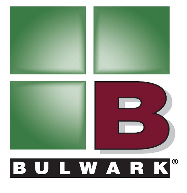 We're honored to support someone with a hard working past and a visionary future.
(PRWEB) December 04, 2013
Bulwark Pest Control announced its first Aaron Seever Sales Scholarship was awarded to Jordan Faiella, a freshman at the University of Central Florida. Selected from among nearly 600 entries, Faiella was awarded a grand prize of $500 and an iPad Mini.
The Aaron Seever Sales Scholarship was created to identify and reward a young and upcoming salesperson. Candidates were asked to submit a short bio and answer questions related to their sales experience and vision.
Faiella, a salesman at heart, cited his first sales venture from when he sold breakfast food items to fellow high school students as they were about to take their SAT exams.
"I made it a mission to make enough money so I would be able to afford the 1st semester on my own," said Faiella. "I decided to sell the anxious test takers nutritious, brain-powered snacks before the test at the high school friendly price of one dollar."
Faiella intends to put his reward money and prize towards his continuing college education. The money will be used to pay for books and tuition, whereas the iPad will be used as a study and resource tool for various classes and assignments.
Now in business for over 14 years, Bulwark Exterminating's foundation was built on the premise of honest and dedicated salesmanship. Aaron Seever, for whom the scholarship is named, continues to seek the best sales people in the world.
"Jordan is exactly the kind of young person we want to recognize," Said Seever. "The business world we live in is built on sales. Many of the first sales jobs most of us had were doing exactly what Jordan did in high school – setting up a table on the side of the road, rolling up our sleeves and working until the sun went down. We're honored to support someone with a hard working past and a visionary future."
About Bulwark Exterminating
Bulwark Exterminating LLC, based in Mesa, AZ, is an industry leader in providing high quality pest control service. Bulwark is fully operational in seven states, including eleven major cities. While Bulwark provides pest extermination for common insects such as ants, roaches, crickets and spiders, the company's differentiating specialty is scorpion control. Bulwark uses the finest and most effective products in the world to solve common pest problems. Bulwark is privately and family owned, has approximately 250 employees and services over 50,000 customers nationwide, providing pest control in Raleigh, Charlotte, Knoxville, Chattanooga, Atlanta, Tulsa, Houston, San Antonio, Austin, St. George, Phoenix and Las Vegas.
For more information, visit http://www.BulwarkPestControl.com.
Social Media Profiles:
http://www.facebook.com/bulwarkpestcontrol
http://twitter.com/Bulwark_Ext
http://pinterest.com/pestcontrol/
https://plus.google.com/110779415550724020821/