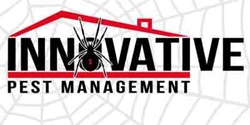 We specialize in the elimination of spiders, crickets, ants, pigeons, bed bugs, rodents, scorpions, bees, wasps, roaches and all other Las Vegas area pests
Las Vegas, NV (PRWEB) February 18, 2015
The founders of Innovative Pest Management, a Las Vegas pest control company that provides residential and commercial services throughout Las Vegas and nearby Henderson, have just announced that they plan on doubling their existing staff in the near future.
Thanks to the relatively mild winter, the team at Innovative Pest Management has already observed earlier-than-normal outbreaks of pests like pigeons and scorpions. To meet the anticipated need for experienced exterminators Las Vegas area Innovative Pest Management is busy hiring additional pest control staff.
From homeowners who discover black widow spiders in their garage to business owners who are looking for expert pigeon control, Innovative Pest Management is ready and willing to help. The company, which is heading into their second year in business, can schedule monthly or bi-monthly visits to help keep pests under control.
"We specialize in the elimination of spiders, crickets, ants, pigeons, bed bugs, rodents, scorpions, bees, wasps, roaches and all other Las Vegas area pests," the company spokesperson noted, adding that they offer scheduled or same day pest control services.
For example, the same day pest control services are reassuring for home or business owners who discover scorpions on the property. As many residents of the Las Vegas area probably know all-too-well, the region is home to a variety of the menacing critters. As the spokesperson noted, scorpions not only look tough, but they are also difficult to kill without specialized pest control treatments.
"Whether you have scorpions on your floor, walls, or in your yard, Innovative Pest Management has the skills and experience to make them a thing of the past."
Anybody who would like to learn more about Innovative Pest Management is welcome to visit the company's user-friendly website; there, they can read more about the pest control services that they offer. In addition, the website offers in-depth descriptions of the many pests that are found in the Las Vegas area; this can help home and business owners to identify what might be living in their home or business.
About Innovative Pest Management:
Innovative Pest Management provides both commercial and residential pest control services to Las Vegas and Henderson. Services include monthly bug spraying, pigeon abatement, spider extermination, bed bug removal, rodent control and more. For more information, please visit http://www.pestcontrol702.com