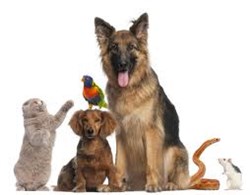 Homeowners with pets often suffer from false alarms from their security system, now thanks to these tips from the experts at SecuritySystemReviews.com pet owners can remain free of false alarms.
Milwaukee, Wisconsin (PRWEB) February 16, 2014
For homeowners who receive a call that their home alarm has gone off, it can be a terrifying experience. Once that homeowner realizes the false alarm was caused by their pet, it goes from something that's terrifying to embarrassing and troublesome. False alarms can interrupt a homeowner's daily routine, and also take valuable time away from emergency responders.
It's motion detectors that typically are sounded because of pets, even with top home security systems. A motion detector uses passive infrared rays to determine when there's a change in heat level, that can indicate there's an intruder. When a heat source, which can be a pet, moves into the range of the rays, it sounds the alarm. It doesn't just have to be a large pet that can create false alarms, even the best security system can be triggered by the smallest of pets, if they're in the right location.
Despite the commonality of pets who trigger false alarms, the team at SecuritySystemReviews.com says there are ways homeowners can avoid this problem, simply through proper motion sensor placement. SecuritySystemReviews.com, a site that provides reviews of top security companies, including FrontPoint reviews, has created the following list of tips for pet owners.
1. Place motion sensors high along the way. This will help avoid the pet getting close enough to the sensor to trigger it.
2. Consider your pet's climbing habits. For example, even if you place the motion detector high, a cat may be able to get close to it by climbing. Keep this in mind when deciding on placement, and not only put it somewhere high, but also somewhere away from household items used for climbing by pets.
3. There are motion detectors that have a pet-immunity function. This means that an alarm won't be sounded for a pet under 80 pounds, but this won't work for very large pets, or in a house where there is more than one pet.
4. If motion sensors are appropriately placed away from pets but there are still false alarms, it may be time to investigate other reasons. For example, motion detectors that aren't securely mounted, or that are placed too close to air vents can mean false alarms.
About SecuritySystemReviews.com
Security System Reviews is the leading third-party, fully independent resource for information on home security systems. On a state-by-state basis, whether a consumer is seeking information about Tennessee security systems, all the way to Hawaii security systems, it's all located on SecuritySystemReviews.com. In addition to reviews and rankings, the site provides valuable coupons and discount codes which can be used for the purchase of a top security system.