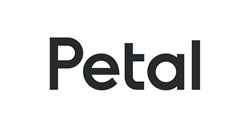 NEW YORK (PRWEB) September 24, 2020
Petal, a new kind of credit card company created to help people build credit and spend responsibly, announced today that it has raised a $55 million Series C round of funding.
This new funding will enable Petal to double down on its mission to help more people access honest, simple, and responsible credit. This mission matters even more in the COVID-19 era, when credit has become much harder to obtain—particularly for people with low scores or with no previous credit history.
The investment was led by Valar Ventures, a venture capital fund known for its multi-round investments in breakout fintech companies like TransferWise, Stash, BlockFi, Qonto and Taxfix. Other investors participating in this round include Rosecliff Ventures, Afore Capital, RiverPark Ventures, Great Oaks Venture Capital, GR Capital, Nelstone Ventures, Abstract Ventures, Ride Ventures, The Gramercy Fund, Adventure Collective, Starta Ventures, and NFL star Kelvin Beachum, Jr. In total, Petal has now raised more than $100 million in equity funding.
"We're pleased to once again invest in Petal," said James Fitzgerald, a founding partner with Valar Ventures. "They have created a better and more modern credit experience, and a game-changing technology platform that's well-matched to these times. We're happy to support them as they scale."
"Traditional credit scores have become less reliable in the COVID economy, forcing mainstream banks to significantly scale back access to credit at a time when many people need it most," said Jason Gross, Petal's CEO and co-founder. "Cash flow scoring allows Petal to continue making credit available even in these volatile economic conditions."
Petal was established to help people build credit, not debt, by providing access to a high-quality Visa® credit card that people can qualify for even if they've never used credit before. Instead of relying solely on credit scores, Petal has built proprietary technology that also analyzes banking history—measuring creditworthiness based on income, spending, and savings. This process, referred to as "Cash Scoring", measures economic fundamentals that aren't typically considered in a credit approval decision. This helps more people qualify—even in today's turbulent economy—and enables Petal to make credit accessible on terms tailored to each person's unique financial situation.
Once approved, Petal provides customers with all the tools they need to build credit and thrive financially. This includes a modern mobile app where members can automate payments, track their credit scores, manage subscriptions, and stay on top of their spending.
ABOUT VALAR VENTURES:
Valar is a New York­-based venture firm known for its investments in financial technology companies. Valar's core thesis is that an increasing number of transformative technology companies are being started outside of Silicon Valley, and that the founders of those companies benefit from having a partner that understands their unique challenges and opportunities and can help them achieve optimal growth. For more information, please visit: http://www.valar.com.
ABOUT PETAL:
Petal is a new kind of credit card company built to help people financially succeed (http://www.petalcard.com). Petal has pioneered cash flow underwriting, as an alternative to credit scores, to make credit more accessible, and offers a simple, modern digital experience that encourages members to build credit, avoid debt, and spend responsibly. Petal is based in New York, NY, and Richmond, VA. The Petal credit card is issued by WebBank, Member FDIC.