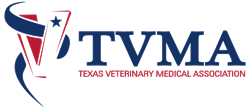 Austin, Texas (PRWEB) November 11, 2014
November is National Pet Diabetes Month, a time for pet owners to educate themselves on the signs of diabetes and its risk factors. While diabetes in humans is widespread knowledge, not everyone knows that diabetes can affect pets too. If your pet is lethargic, excessively thirsty or frequently urinating, take it to be examined by your veterinarian because these signs may mean your pet is diabetic. With early diagnosis and proper care, a pet with diabetes can live a happy, healthy and active life.
Diabetes is caused by the body's inability to process or release proper amounts of insulin, resulting in high blood glucose levels. Treating diabetes in dogs most often requires insulin injections, but in cats it can sometimes be managed by weight loss and diet changes. Once a veterinarian has diagnosed a pet with diabetes, he or she will determine the most effective management plan for the owner to follow.
"Diabetic animals require frequent monitoring, including blood tests, and insulin-dependent diabetics typically require injections every 12 hours," said former TVMA president Lori Teller, DVM, DABVP, CVJ, who practices at Meyerland Animal Clinic in Houston. "It is much easier to prevent diabetes than it is to treat it, especially in cats, so maintain your pet at an appropriate weight and get regular veterinary exams. If your pet is displaying the signs of diabetes, have it examined very soon before it progresses to a life-threatening state."
While diabetes can't always be prevented, obesity has shown to be a contributing factor, especially in cats. Other risk factors in dogs include age, genetics and intact females. Dog breeds that have a higher risk of developing diabetes include cocker spaniels, pomeranians, golden retrievers and dachshunds. Age, genetics, disorders such as chronic pancreatitis or hyperthyroidism and neutering in males are among the risk factors in cats.
There is no cure for diabetes, so effective management of the disease is crucial to the pet's quality of life. Partner with your veterinarian to establish a treatment to ensure a happy and active life for your pet. For more information on diabetes in pets, visit http://www.texvetpets.org/article/diabetes-mellitus-in-your-dog-and-cat.
About the Texas Veterinary Medical Association
Founded in 1903, the Texas Veterinary Medical Association is a professional association composed of more than 3,700 veterinarians committed to protecting public health, promoting high educational, ethical and moral standards within the veterinary profession and educating the public about animal health and its relationship to human health. For more information, call 512/452-4224 or visit http://www.tvma.org.