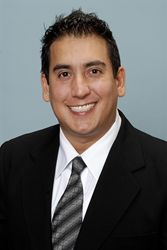 I don't just show you homes.... I show you Chicago!
Chicago, IL (PRWEB) September 11, 2015
Peter Basile, Jr. of AP Realty, Basile Realty Group is featured in a special section of the October issue of Chicago magazine as a 2015 Five Star Real Estate Agent award winner.
Five Star Professional partnered with Chicago magazine to identify and showcase an exclusive group of real estate agents who have demonstrated excellence in their field. Less than 7 percent of agents in the Chicago area received this recognition.
"I have a very unique business model. We are a hybrid agency able to assist with purchase, sale, rental, or investment from the city of Chicago to the suburbs. We can also buy or sell you investment properties and keep them 100-percent occupied to maximize profits. Buy, sell, rent, invest....You decide! I pride myself on taking the time to explore all the different neighborhoods Chicago has to offer (from the North side of Chicago to the North Shore suburbs where I was raised) and then we can make an educated decision on where you want to live. Not many agents can cover that many areas which is a huge asset to my clients. "I don't just show you homes.... I show you Chicago!" On the listing side I have access to a large database of clients. I market aggressively by spending my own money to make sure we reach all markets with quality photos, video, and marketing materials to sell your home quickly and efficiently. It's about creating relationships.... not just a quick sale. "I want to be your Realtor for life!" — Peter Basile, Jr. of AP Realty — Basile Realty Group
The 2015 Five Star Real Estate Agent award winners have been carefully selected for their commitment to professional excellence and overall client satisfaction. The award is based on rigorous research with significant focus on customer feedback and providing quality services.
"Thank you to all of you who voted for me five years in a row. I am truly humbled and will continue to strive for excellence on your behalf. Thank you, my friends," says Peter.
"Five Star Real Estate Agents are more than knowledgeable experts in their field. They maintain a sharp focus on building enduring relationships and demonstrate tremendous dedication to the families and individuals they serve," Lynn Hargreaves, VP, Research and Services Operations, Five Star Professional.
Peter's Five Star award profile can be viewed here.
About the research process:
Now entering its 13th year, Five Star Professional conducts in-depth, market-specific research in more than 45 markets across the United States and Canada to identify premium service professionals.
Five Star Professional contacts thousands of recent homebuyers to identify award candidates. Phone, mail and online respondents rate their real estate agent on 10 satisfaction criteria. Candidates with a qualifying client satisfaction rating move on to be evaluated on objective criteria such as experience, production levels and disciplinary and complaint history. Real estate agents do not pay a fee to be considered or awarded. For more information, visit http://www.fivestarprofessional.com.