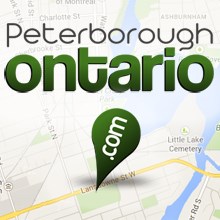 Whether you've lived in Peterborough, Ontario your whole life, or you're just dropping in for a visit, we want this website to be your go-to guide to the city
Ontario, Canada (PRWEB) November 29, 2013
PeterboroughOntario.com has launched as the ultimate guide to Peterborough, Ontario and the Kawartha Lakes region. With extensive information about area events, attractions and local businesses and services, PeterboroughOntario.com is a valuable resource for newcomers to the area and natives to learn about all the city has to offer.
"Whether you've lived in Peterborough, Ontario your whole life, or you're just dropping in for a visit, we want this website to be your go-to guide to the city," said a spokesperson for PeterboroughOntario.com. "Our easy to navigate database is constantly updated with the latest Peterborough events and fun things to do in the region. We also have detailed information on places to stay, bars and restaurants and any type of business or service you can think of."
The new site has a comprehensive database of local Peterborough businesses and services. "Our business categories include pretty much everything you can think of. Including businesses for your local home and garden needs, wedding planning, legal advice, shopping, spas, pets -- you name it," the spokesperson for the site commented.
The site also features local attractions such as museums, golf courses, parks and sports and recreation areas, and lists lodging options for visitors, ranging from high-end hotels to family friendly campgrounds. The site highlights the city's thriving bars, nightlife and dining scene, so visitors can find a friendly neighborhood pub or make reservations for a special dinner at a gourmet restaurant.
For those in the holiday spirit, PeterboroughOntario.com currently features information on several upcoming Christmas related festivities. The events area is updated on a daily basis and visitors can also easily register to add their own events or businesses to the site's database.
In the future, PeterboroughOntario.com will sponsor contests and giveaways from local businesses. To participate and for a chance at valuable prizes, visitors should become a fan of the site on Facebook or follow them on Twitter.
About PeterboroughOntario.com
PeterboroughOntario.com is the ultimate guide to Peterborough, Ontario and the Kawarthas. With event listings, attractions, restaurant and lodging guides and a directory of businesses and services, the site is a valuable resource for both natives and newcomers to the area. To easily find information about anything and everything in Peterborough, visit: http://www.peterboroughontario.com