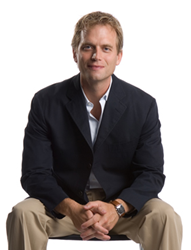 Our purpose is to help people make money.
New York, NY (PRWEB) December 09, 2014
Peter Leeds, the authority on penny stocks, has launched "Peter Leeds Express," an alert service which helps investors make money with investments. The Express is completely free, and reveals surprising trading strategies, money-making insights, and where stocks are going next.
The Express is the latest among the long line of publications by Peter and his team, acting as a companion to his world-famous Peter Leeds Stock Picks alert service, and his various books, such as Penny Stocks for Dummies, and Invest in Penny Stocks [Wiley].
The Express is available for free, and illustrates how to trade just like Peter Leeds does.
"Our purpose is to help people make money," states Peter Leeds. "The Express is the clearest, simplest way to do that, and the current readers will tell you that it has been a great success."
Leeds goes on to say that it was important for him to make the Express free and simple. Besides guiding readers to profits in investing, he wanted to protect them from the mistakes he made when he got started investing (at 14 years old). "Success for me has gone from making money, to helping others make lots of their own. My team and I absolutely love what we do, and we're working like crazy to put unique, actionable information in the hands of the people."
As with every written or spoken comment by Peter or any of his team members, every word is covered by the 100% Unbiased Guarantee. This ensures that Peter and his team never accept any compensation from the stocks they talk about.
The Express contains tactics, strategies, and thoughts on a wide range of topics; Bitcoin; marijuana penny stocks; global military and political events; oil prices; significant events affecting investors. Most importantly, it provides Leeds' thoughts on how to profit from each of situation.
Leeds made sure benefiting from the Express was easy - anyone interest simply needs to enter their e-mail at PeterLeeds.com. They then receive each ground-breaking Express alert right as it is published.
About Peter Leeds:
Peter is the widely recognized authority on speculative investments, author of Penny Stocks for Dummies, and Invest in Penny Stocks [Wiley], as well as the publisher of the alert service, Peter Leeds Stock Picks. Along with his full team, they produce in-depth analysis about the highest quality companies which happen to be trading at undervalued levels. Peter and his team have been in business over 20 years, sold nearly 40,000 subscriptions, and generated customers from six different continents and several dozen of countries.