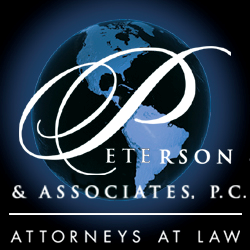 With this award, this Court makes clear that any corporate entity should consider themselves on notice as to the full and likely consequence of its actions. . .
LAFAYETTE, La. (PRWEB) November 13, 2014
A Federal Court Judge has ruled that Takeda Pharmaceutical Co. Ltd. and Eli Lilly and Co. are not entitled to a new trial, but the roughly $9 billion punitive damages verdict must be reduced to $36.87 million.
(In Re: Actos (Pioglitazone) Products Liability Litigation, MDL No. 6:11-md-2299, Allen, et al. v. Takeda Pharmaceuticals North America, Inc., et al., No. 6:12-cv-00064 (W.D. La. Oct. 27, 2014)(Rec. Doc. 4348)).
(Order available: here)
In April, a jury awarded Terrence Allen and his wife $1,475,000 in compensatory damages and $9 billion in punitive damages against Takeda and Eli Lilly for negligently failing to warn Mr. Allen that Actos increased his risk of developing bladder cancer. In addition, the jury found that the defendants acted with wanton and reckless disregard of the effects of their actions.
Defendants did not appeal the compensatory award as excessive, but moved the court for a new trial and/or for reduction of the punitive damage award.
U.S. District Court Judge Rebecca Doherty denied the defendants' motion for a new trial and reduced the punitive damage award to $36,875,000. Regarding the punitive damages, Judge Doherty held that the award is "large enough to accomplish the jury's clear aim: to send a message to the Defendants that their wrongdoing must stop and must not be repeated."
Judge Doherty further held that "[w]ith this award, this Court makes clear that any corporate entity should consider themselves on notice as to the full and likely consequence of its actions," and "this Court invites the Appellate Court, and, perhaps, the Supreme Court, to provide more particularized guidance as to these legal issues and in particular as to whether there is, in this day and age of multi-national, billion-dollar corporations, a constitutionally mandated mathematical upper limit for punitive damage awards when a jury has found, on substantial evidence, that those corporations have engaged in seriously reprehensible behavior."
Attorney Dave Peterson commented that, "the punitive damage award was one of the largest in U.S. history and would have likely been thrown out on appeal." Peterson continues, "this ruling is a great move on the part of Judge Doherty as it provides the appellate courts with less incentive to find that the award is excessive while also increasing likelihood that the award will be upheld."
Actos Litigation Continues:
On October 3, 2014, the seventh Actos Bladder Cancer case concluded with the jury awarding the victim over $2 million.
(Wisniewski v. Takeda Pharmaceuticals America Inc., 120702272, Philadelphia County Court of Common Pleas)
Frances Wisniewski claimed that that she developed bladder cancer after taking the diabetes drug, Actos. Wisniewski alleged that the drug manufacturer, Takeda Pharmaceutical Company, failed to properly warn her or her doctors about Actos's cancer risk. The jury agreed.
After less than six hours of deliberation, the Philadelphia jury which heard the case found that Takeda "clearly failed to warn, and it clearly caused her damage." The jury awarded Wisniewski $2,050,000.
Peterson commented that "the Wisniewski verdict may represent a significant turning point in the Actos litigation." He goes on to say, "as these cases are tried, it has become clear that juries are generally in agreement that Takeda is liable for failing to warn that Actos causes bladder cancer, but juries are split on whether Takeda's misconduct requires punitive damages."
Dave Peterson is currently representing numerous clients from around the country in Actos litigation. If you or a loved one has developed bladder cancer after taking Actos contact Peterson & Associates, P.C. by calling 1-800-305-7552 or visit petersonlawfirm.com for more information.
About Peterson & Associates, P.C.
Peterson & Associates, P.C. is an experienced national pharmaceutical litigation law firm that is dedicated to seeking relief for victims who suffered the consequences of dangerous drugs. Our attorneys have recovered more than $425 million on behalf of our clients and we have the knowledge and skill to successfully challenge large pharmaceutical and medical device companies. Dave Peterson has been named a Top 100 Trial Lawyer by the American Trial Lawyers Association, was awarded the prestigious Skelton Advocacy Award for Best Trial Attorney and has been named a Super Lawyer for the past 10 years running.
ATTORNEY ADVERTISING. © 2014 Peterson & Associates, P.C. The law firm responsible for this advertisement is Peterson & Associates, P.C. 801 W. 47th St., Kansas City, MO 64112, 800-305-7552. Past results afford no guarantee of future results and each case is different and is judged on its own merits. Some cases result in no recovery. Costs and expenses will be advanced and reimbursed to us only if you recover. You have no liability for costs or expenses unless a court directs. The choice of a lawyer is an important decision and should not be based solely upon advertisements. Some matters may be referred to other lawyers. Neither the Supreme Court of Missouri nor the Missouri Bar reviews or approves certifying organizations or specialist designations. Never stop taking any prescription drug without first consulting with a doctor. Not available in all states.