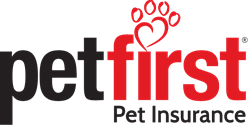 "It is important to PetFirst that we provide world-class service to our current customers, as well as our partners' customers,"
Jeffersonville, IN (PRWEB) May 27, 2014
PetFirst, a pet health insurance provider in the United States, announces an exclusive partnership with Healthy Pets – the United Kingdom's longest established online pet insurance provider. The partnership allows Healthy Pets Insurance to provide pet insurance policies as it expands its business into the United States.
A partnership with PetFirst gives Healthy Pets the infrastructure and credibility to establish a presence in the United States quickly and efficiently. Healthy Pets Insurance will launch its United States base in Summer 2014. PetFirst will manage these insurance plans by white-labeling them and selling them under the Healthy Pets brand.
"PetFirst has a proven track record of co-branding and white labeling insurance products over their 10 year history," said Mark Effenberg, Founder and Chief Executive Officer of Healthy Pets. "PetFirst demonstrates great leadership in the pet insurance industry and has great pride in their brand. Those attributes carry over into their partnership endeavors, a quality Healthy Pets is proud to be associated with moving forward."
PetFirst offers white-label solutions that provide our partners a competitive advantage at a considerable cost savings and accelerated time to market. Through the partnership, Healthy Pets will use PetFirst's market-leading infrastructure to support their marketing and promotional efforts.
"It is important to PetFirst that we provide world-class service to our current customers, as well as our partners' customers," said Katie Grant, CEO of PetFirst. "This includes an excellent customer experience both online and in the call center, quality pet insurance with highly rated underwriters, and product options that will meet customer needs in establishing a pet insurance policy."
About Healthy Pets
Healthy Pets, an award-winning online insurer and the biggest independent pet insurance provider in the UK, focuses exclusively on cat insurance and dog insurance. It consistently offers the most competitive prices and has among the highest customer satisfaction ratings.
About PetFirst
PetFirst is the fastest growing pet insurer in North America offering easy-to-understand lifelong coverage for dogs and cats. PetFirst's comprehensive coverage is unique in the industry providing simplified policies with coverage for hereditary, chronic and breed-specific conditions with no per-diagnosis limits. PetFirst offers pet insurance in all 50 states and the District of Columbia through animal welfare agencies, retailers, employers as well as other partners. PetFirst polices are underwritten by American Alternative Insurance Corporation (Munich Re) which is rated by A.M. Best as A+. Additional services are underwritten by Lloyd's. For more information about PetFirst pet insurance, visit http://www.petfirst.com or call 877-894-7387.
For more information:
Randy Stewart
(w) 812-206-6934
rstewart(at)petfirst(dot)com