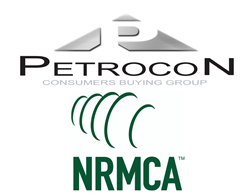 This industry could use every bit of help saving money in these tough economic times. Petrocon is a perfect avenue for NRMCA members.
Silver Spring, MD (PRWEB) May 06, 2015
The National Ready Mix Concrete Association (NRMCA), headquartered in Silver Spring, in Maryland has teamed up with Petrocon Corporation to partake in Petrocon's National Program to offer benefits to its heavy industry.
Petrocon was formed in 2007 as a wholesaler of commodity materials to benefit heavy industry. Petrocon gains it strength by leveraging consumers in the aggregate, mining, construction and heavy duty trucking industry sectors. Petrocon originated as a commercial petroleum consumers group made up of construction companies that leveraged buying efforts to purchase lubricants and antifreeze nationally through a wholesale buying platform. Today, Petrocon provides an avenue for construction companies to purchase lubricants, antifreeze, in addition to tires, rubber track, chemicals, energy, fuel cards, and cellular at national account competitive levels which can save individual companies money in each of these commodities.
President and founder of Petrocon Corporation, Joseph D. Giovinazzo, said, "We are excited to open our doors for concrete producers through NRMCA. NRMCA members will benefit tremendously with our leveraged buying programs to get high quality branded products and cost saving solutions through Petrocon. Our network of suppliers and their distributor relationships provides local support, as well as national account exposure and savings for NRMCA members across the continental U.S."
Further, Mr. Giovinazzo explains, "NRMCA is a progressive trade association looking to grow their membership in the small to medium sized ready-mix industry sector. These members will benefit the most from our program. Petrocon aims to enhance NRMCA 's member benefit portfolio to attract this underserved segment while adding tangible value to their membership.
Kathleen Carr-Smith, Senior Vice President,Membership & Communications of NRMCA, says, "This exclusive program to ready-mix companies will provide additional benefits to NRMCA membership and afford existing NRMCA members potential savings through the Petrocon program while also helping NRMCA grow its membership nationally."
Giovinazzo adds, "Our extensive expertise in providing training programs and analysis programs will help NRMCA members enhance their preventive maintenance efforts."
Mr. Giovinazzo concludes, "This industry could use every bit of help saving money in these tough economic times. Petrocon is a perfect avenue for NRMCA members to achieve this effort with the help of our supplier network."
For More Information, visit http://www.petrocon.org/nrmca.html or http://www.nrmca.org