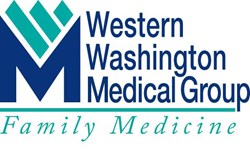 Everett, WA (PRWEB) December 19, 2013
Most children would love to have a pet for Christmas, while many parents would rather not buy one. At first glance, it may seem like pets are simply another expense (and it is true, they can be quite costly). Pets, however, offer benefits too, according to a new guest blog post on the Western Washington Medical Group blog. The positive impact of pets on children has been largely overlooked by the research community in the past, but it is beginning to gain traction once again.
The article cites two researchers who studied the effects pets have on children. The first source is James Serpell of the Center for the Interaction of Animals and Society, located at the University of Pennsylvania. He strongly supports the idea that pets have a positive effect on children's development. Serpell specifically suggests that interaction with pets can help children learn healthy bonding that will apply in human relationships as well. "Growing up with a pet gives children a much more inclusive sense of self," he says.
A second researcher cited by the blog article is Dr. Johnson of the Research Center for Human-Animal Interaction. He supports the idea that children build a stronger self image when exposed to pets. He provides the example of obese children, who can often struggle with fitting in. A dog, however, unconditionally accepting of who the child is, and doesn't focus on appearance. The loyalty that pets (especially dogs) display is powerful in boosting a child's confidence in defeating their fears, according to Dr. Johnson.
Additionally, the article states that parents tend to agree with this body of research, concluding that pets encourage children to be more responsible, social, and character developing. This leads the post to conclude that children can benefit socially from the presence of a pet.
About Western Washington Medical Group
Western Washington Medical Group is a multi-specialty medical practice of more than 70 providers. What makes them different from many other multi-specialty clinics is the fact that they are physician-run, meaning thier physicians—not corporate managers—make all of the business decisions for the group based on what they feel is best for their patients. As a result, they have earned a reputation for high quality and personalized care with the patient's best interests in mind.