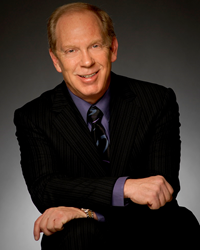 Put differently, I've never seen a house sell for more money because the owners have pets.
Denver, CO (PRWEB) April 14, 2016
"If you have pets and you're thinking of selling your home, you have to understand that not every prospective buyer will be sympathetic to your animal friends, and they might be the ones who want to pay you the most for your house," said Michael Dovel, broker/owner of RE/MAX Southeast. "Put differently, I've never seen a house sell for more money because the owners have pets."
According to Dovel, it doesn't matter how nice a property's exterior is, where it's located or how hot the current real estate market is. If prospective buyers walk into a home and notice the floor coverings look tattered, the molding looks cat-clawed, there's dander on the furniture or the air is pervaded with pet-related odors, these factors will undercut efforts to sell the home.
Fortunately, there are solutions to even the worst cases where pets have reduced the value of a home, including the following three:
No. 1: Touch-ups. "A fresh coat of paint can go a long way, as can new carpeting, a good cleaning service and some simple, artful touches by an interior design professional," said Dovel. "If these efforts sound expensive, consider how expensive it would be to sell your home at a ten or twenty percent price reduction. Prospective buyers look for leverage when negotiating prices, and the obvious need to cleanse a house of pre-existing conditions caused by pets is a huge leg up in their favor."
No. 2: Considering the buyer's perspective. Dovel stresses sellers try to imagine what a potential buyer might think if they walk into a house where the first thing they see is a cat-clawed newel post, the first thing they smell is the unmistakable trace of urine in the air or the floor they're standing on is littered with dust bunnies wrapped up with dog or cat hair. "There is a chance that this buyer will stay and tender a bid for your home, but the odds are they'll do so at your disadvantage," said Dovel. "You didn't take the time to show off your home in its best light, so now you'll be penalized for it."
No. 3: Eliminating the presence of pets as much as possible. "The bottom line is that if you're showing your house, the feeling and presence of pets need not be there," said Dovel. "I tell my clients that this is not me passing judgment on their lifestyle, values or pets, but rather me trying to get them the best possible offer for what is likely the most valuable asset in their financial portfolio."
About Michael Dovel, CRP, Broker
Michael Dovel has been a leader in metropolitan Denver relocation for more than 30 years. He has obtained his Certified Relocation Professional (CRP) designation through the Worldwide Employee Relocation Council, and is one of only a few people to have maintained it for more than 20 years. He has also earned the RE/MAX Hall of Fame and Lifetime Achievement awards for sales volume. For more information, please call (303) 888-6489, or visit http://www.coloradorelocate.com. The RE/MAX Southeast office is located at 7555 E. Hampden Ave., Denver, CO 80231.
About the NALA™
The NALA offers small and medium-sized businesses effective ways to reach customers in the digital age, while providing a single-agency source that helps them flourish in their local community. The NALA offers its clients an array of marketing tools from press release campaigns and social media management to a cause marketing program. The NALA's mission is to make businesses relevant and newsworthy, both online and through traditional media, by providing increased exposure at reasonable costs. For media inquiries, please call 805.650.6121, ext. 361.