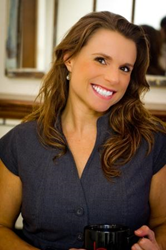 "This is a wonderful opportunity to reach millions of radio listeners with lifesaving and fun information for their pets on Sirius XM," said Bostick.
Boise, Idaho (PRWEB) February 26, 2014
On SiriusXM 143's national Pet News segment, Petspage.com's CEO and Founder Karen Bostick will interview pet experts from board certified veterinary specialists to pet fashion designers, and everything in between, to share happy and healthy pet tips and fun information for pet owners. Bostick will also be speaking with pet owners to help them share their personal pet advocacy stories with millions of radio listeners. Each week Bostick will introduce an interesting pet-related topic for listeners during the featured Pet News segment on The Kim Power Stilson Show on SiriusXM 143.
"Karen [Bostick] impressed me right away during our December 2013 radio interview, and when our listeners agreed, I knew she was the perfect choice to host our Pet News segment. I just love her southern accent and, as a pet owner and advocate myself, I can't wait to hear more!" said Kim Power Stilson.
Bostick is new to SiriusXM radio but not new to the pet scene. Bostick grew up the daughter of a veterinarian and has spent the past 5 years of her professional career spreading awareness of all the veterinary options available to pet owners after an almost tragic experience with her little Maltipoo, Tinks. Tinks' Story and PetsPage.com's mission was recently selected as the subject of a documentary that will begin airing in the Spring of 2014 for one year on public television stations across the country, as well as on Animal Planet as a public service announcement.
"I'm honored to be selected to work with such a talented national host as Kim Power Stilson. This is a wonderful opportunity to reach millions of radio listeners with lifesaving and fun information for their pets on Sirius XM," said Bostick.
About PetsPage.com
PetsPage.com is an online social pet community where pet lovers from around the world come to share, socialize and most importantly, smile. The term "Social Pet" was coined and trademarked by PetsPage.com's founder, Karen Bostick, and PetsPage.com is the only social pet community of its kind. Social pets are real pets that have an online profile, complete with fans, daily posts and tons of personality. The pet's owner enjoys showcasing their pet's personality and taking on their persona by interacting with other social pets and social pet lovers on behalf of their pet.
About Karen Bostick
Karen Bostick created petspage.com with the mission of increasing pet owner awareness for all things happy and healthy for pets today. The passion and purpose behind creating PetsPage.com stems from a very personal story with an almost tragic ending for Bostick. Her adorable little Maltipoo dog, Tinks, was diagnosed with a rare and frequently fatal auto immune disease. Tinks was not responding to treatment and with only moments to spare in his young life, a veterinary specialist was able to save Tinks. Because of this, Bostick made it her personal mission to increase pet owner awareness of all the options available in veterinary care, specifically veterinary specialty medicine. Bostick began sharing Tinks' story through her blog and on social media in early 2013. Pet lovers from all over the world were quickly attracted to Bostick's mission and Tinks' survivor story resonated with them. Their social media followers grew at a rapid pace, amassing over 500,000 Facebook likes in less than one year. Bostick realized this was just the opportunity she was looking for to share her message with pet owners and PetsPage.com was born.
In addition to Facebook, Twitter, Instagram, Pinterest, and YouTube fans by the 1000's are falling for Karen and Tinks and are quickly joining PetsPage.com's fast-growing niche social pet community.
PetsPage.com is based in Boise, Idaho.