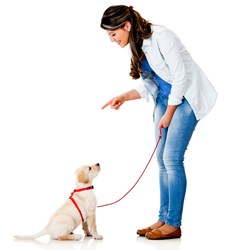 You're going to have to walk a little further than the fire hydrant out front to reap the maximum benefits from walking your dog.
Garden Grove, California (PRWEB) September 30, 2013
PetStore.com Director of Operations Ben Ros said the company has recently been telling customers to take a hike… with their dogs.
"Autumn is the perfect time to return to a regular dog walking regimen if you got off track during the hot summer months," Ros said. "Cooler temperatures and colorful trees make getting outdoors more inviting, plus there are tremendous benefits for dog and owner alike to get out and be active."
The popular pet supply company has put together a list of five tips to help dog owners make the most of their walks this fall and remind people how important it is to hit the trail, park or pavement with their furry friend in tow.
"Most of our staff members are longtime dog owners. We asked each of them for their best dog walking advice and compiled the top five answers into this list," Ros said.
1. Walking your dog will help you and your pet stay healthy
Researchers at Michigan State University found that owning a dog affected the amount of walking a person does—and that dog owners are generally more active. The study concludes those who regularly walk their dog are 34% more likely to reach exercise goals.
"Dogs, like people, need regular exercise to stay physically and mentally strong," Ros said. "Elevating your dog's heart rate a few times each week burns calories to keep your dog at a healthy weight. Plus, it wards off arthritis and disease."
Ros said he considers Tiger Woods the Dog, his Goldendoodle―a golden retriever /poodle cross-breed―a member of his family. "I love spending time with him, so I want him to live as long as possible. That's why he gets walks every day."
2. Walking your dog helps improve its behavior—bonus: home life is less stressful!
Dogs need an outlet for their energy. If you find Fido literally bouncing off the walls, the best thing to do is refocus that energy outdoors where your dog won't damage furniture or personal belongings.
"When your dog steals your socks, he's sending you a message," said Jeff Johnston, PetStore.com Marketing Associate and owner of a 1-year-old Terrier mix named Benji. "He's going out of his way to get your attention by taking something he shouldn't. He's basically saying, 'Dad, you've been at work all day. I've been cooped up inside and I'm bored. Play with me!'"
Johnston said draining that pent-up energy curbs destructive behavior and makes dogs more calm and submissive.
"When Benji was a puppy, he would take my daughter's toys if I didn't give him my full attention after work," Johnston said. "Now that we have an established walking schedule, he's my little Zen master. He's so relaxed and patient because he knows the payoff is going to be a long stroll with the family or fetch in the park with his favorite dog toy. It makes coming home after a long commute so much easier."
3. Don't just take your dog outside to relieve itself―go on an adventure!
"You're going to have to walk a little further than the fire hydrant out front to reap the maximum benefits from walking your dog," said Robert Farnsworth, PetStore.com's Media Coordinator and owner of a Shih Tzu named Baxter. "Dogs have a natural instinct to roam and explore. Varying your walking distances and changing up the scenery and terrain will make your walks more worthwhile from the animal's point of view."
Farnsworth said sitting and sleeping all day doesn't do much to stimulate a dog, so you've got to get out to explore the sights, sounds and smells in the world around you.
"I take my dog fishing, to the dog park and to the beach," Farnsworth said. "Wherever I go that doesn't prohibit dogs, Baxter comes along for the ride. Treating him like a member of the family and taking him on adventures gives him a sense of purpose. Plus, he sleeps like a log afterward."
4. Be prepared: have your dog walking gear ready to go to make things easy
"I keep my all my dog's stuff in a basket near the front door," said David King, PetStore.com's Chief Operating Officer. "Before we head out, I ask my dog to sit. Once he relaxes, I slide his harness on and attach a leash. The waste bags I use are already attached to his leash so I don't forget them. I'll grab a water bottle and snack for him, too, if we're going to be gone a while."
King said putting all his dog supplies in one spot near the door makes coming and going easier—and his dog is getting more walks as a result.
"I've made things so simple, there's no excuse for not taking him out," King said. "Now I look forward to our walks together. We both get a chance to unwind and see what's new in the neighborhood."
5. Your dog will learn to socialize with other dogs and people during walks—but be respectful
"We all want our dogs to be model citizens, but it takes practice," said Melissa Moschos, Ordering Processing Specialist for PetStore.com. "Your dog will have opportunities to interact with other dogs and people each time you venture out into the world. It's important to take advantage of these opportunities to teach your dog how to behave around others."
Moschos said dogs become more confident the more familiar they become with automobiles, people and other pets. But she encourages using a little strategy before letting your dog sniff another dog's, well, you know.
"If we're approaching a dog we've never met before, I look for clues in the other dog's body language and watch for cues from the owner before making an introduction," Moschos said. "I want my dog to be friends with everyone, but his excitement could startle a skittish dog or provoke a cranky older dog to become aggressive. That's why I play it safe, take it slow and try to communicate with the owner."
To learn more about walking your dog or to find equipment you can use for your outings, visit PetStore.com or call 1-888-993-2738 to speak with a pet expert.
About PetStore.com
PetStore.com is an online-only pet shop founded in 1999. The family-oriented store features 25,000 pet products from 400 popular brands like Kong, Purina and Frontline. PetStore.com stocks most of the popular products found in your local pet store, but sells them for less. There is even a Low Match Guarantee in place to ensure shoppers always pay the lowest price for their purchases. Pet enthusiasts have contributed over 30,000 product reviews to the site which provides shoppers with an unbiased look at all the toys, treats and tanks available for their pets. Flat-rate shipping is available for only $5.99 and orders over $75 ship for free. All PetStore.com products are new with factory warranties and backed by the store's own 60-day money-back guarantee. A team of pet experts provides free technical support and sales advice via telephone, email and on social networking websites.
###