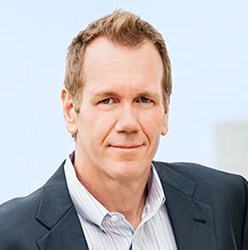 Richmond, Virginia (PRWEB) December 10, 2013
Pexip, a global disruptor in scalable video conferencing technology, today announced its partnership with Whitlock, a global AV solutions provider. Whitlock and Pexip will provide best-in-class telepresence/videoconferencing rooms to joint customers worldwide interested in pursuing a software-based solution for their collaborative needs.
"Whitlock is excited to add Pexip to its partner list as they offer a scalable and virtualized software platform for deploying video, voice and mobile services to large numbers of users without a proprietary hardware investment," stated John Steinhauer, Executive Vice President of Whitlock. "Many Whitlock customers have interest in exploring a transition from hardware based MCUs for videoconferencing. Pexip's solutions allow us to provide customers with more options and value."
Both Whitlock and Pexip work with global enterprises that implement the latest technologies to increase collaboration and streamline operations. Each company has a key focus on improving and standardizing the customer experience for end users, a prominent challenge for organizations of all sizes worldwide.
"Whether organizations need a fully immersive solution across the enterprise, or a desktop-based solution for a remote workforce Whitlock matches their conferencing needs," said Simen Teigre, CEO and co-founder of Pexip. "We are proud to work with Whitlock to continue providing enterprise-quality, secure conferencing for any organization, from a variety of devices, while reducing overall costs."
***
Whitlock is a Global AV Solutions Provider, specializing in collaborative technology design, integration and managed services. The company helps clients implement interactive environments, including telepresence/videoconferencing rooms, digital signage networks, collaborative classrooms, visualization rooms, and control rooms/network operations centers. Whitlock also offers expansive AV managed services, including AVNOC and remote support, field services, on-site managed services, videoconferencing warranty/maintenance and virtual and hosted video services. The company currently has 20 U.S. locations, plus a worldwide delivery partner network through the Global Presence Alliance.