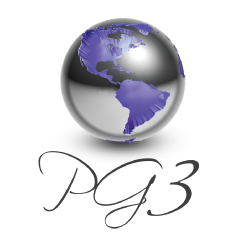 There is a pool of talent waiting to be discovered in the area.
(PRWEB) September 07, 2016
Successful sales and marketing firm, PG3 have confirmed that they have recently expanded across the capital, into North London. Following extensive market research on behalf of their clients' brands the firm's new office space is located in Angel. The firm believe that in this area they will have more access to high quality consumers, therefore increasing their clients' brand awareness and customer acquisition.
About PG3: http://www.pg3london.co.uk/about/
The expansion is an exciting time for PG3 as it means they have increased their market reach above and beyond their clients' expectations. The firm are confident that this expansion will give them access to more ideal consumers and will therefore allow them to better represent their clients and deliver increased results. PG3 also state how expanding into a new location will give them a chance to attract top talent from this new area to join their firm, meaning that their growth can continue.
After conducting widespread market research the firm chose North London as their new location because they wanted to remain in the Capital City but with access to more high quality consumers. The firm believe that North London is an ideal location as it also offers easy transport links to other areas meaning that PG3 can also extend their market reach into these locations through regular road trips. North London is also home to several Universities and colleges which means that there is a pool of talent waiting to be discovered in the area. PG3 believe that these talented individuals will be a huge asset to the sales and marketing firm.
This expansion is hugely exciting not only for PG3 but also for their clients as this expansion is set to aid their success and improve their results. By working closely with their clients, PG3 is able to understand their needs and reflect these in unique marketing campaigns. By expanding into new locations the firm are able to connect with a higher number of consumers meaning that brand awareness for their clients is always growing and exceeding expectations.
PG3 is a trading name of AJG Direct. The firm is based in London and has access to market reach across the UK. The firm specialises in a unique form of direct marketing which allows them to connect with consumers on a face-to-face basis via unique marketing methods. PG3 share how this allows them to encourage long-lasting and personal business relationships between brand and consumer. This often leads to increased customer acquisition, brand awareness and brand loyalty for their clients.