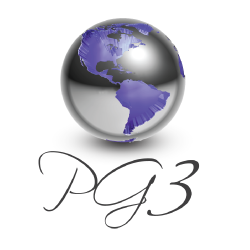 PG3 outlines how they believe that travel is vital for any business
London, UK (PRWEB) July 27, 2016
PG3 have revealed their exciting plans to conduct a fun road trip for their self-employed contractors. The firm will be travelling to Bournemouth on a mission to deliver huge results for their clients' brands.
About PG3 London: http://www.pg3london.co.uk/about/
The road trip will be a huge opportunity, not only to come together as a firm and create lasting bonds, but to also establish an extensive market reach for their clients. PG3 is planning to connect with high quality consumers in order to spread their clients' brand message and offer advice on products and services.
PG3 has revealed that this trip to Bournemouth will be a huge benefit to their clients, as it will allow them to connect with an increased number of ideal consumers in an extended area, allowing them to grow and spread their message nationwide. PG3 has also confirmed that the road trip will be a crucial opportunity to come together as a firm for a common goal, to work on developing existing and new skills, as well as striving to achieve personal goals.
PG3 outlines how they believe that travel is vital for any business and states how they actively encourage travel opportunities within their firm. The firm hosts regular road trips and often travels to attend important business functions also. PG3 reveals how travel can be helpful for developing numerous skills including time management, people skills, confidence and planning. The firm also states how travel can force young professionals to leave their comfort zones, helping them to achieve more.
PG3 is a trading name of AJG Direct. The firm is based in London and specialises in a unique form of face-to-face marketing in order to engage with consumers on a more personal level, offering a unique marketing experience. PG3 connects with consumers on behalf of their clients' brands in order to establish long-lasting and personal business relationships between brand and consumer. PG3 states how, in turn, this often leads to increased customer acquisition, brand awareness and brand loyalty for their clients.
PG3 are currently making plans for their Bournemouth road trip and believe that the results from this will be extremely positive. The firm hopes to host regular road trips across the whole of the UK in the future to extend their clients' market reach.