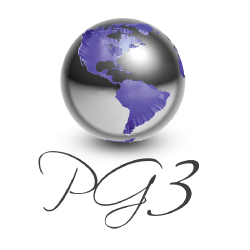 PG3 believe that it is vital for every business to encourage strong relationships within their firm
(PRWEB) August 01, 2016
PG3 will host an exciting team building event next month which will involve a fun day out paintballing as well as several other team building activities including an exclusive dinner and drinks. PG3 are confident that the day will be a huge success and will actively encourage the firm to work together towards common goals; a skill they want to implement into their day-to-day business activities.
About PG3: http://pg3london.co.uk/
PG3 believe that it is vital for every business to encourage strong relationships within their firm as it is these lasting bonds which encourage each individual team member to work harder, as they will not want to let their team down. Additionally, creating an environment where everybody is comfortable with each other allows for a stronger learning environment where people are confident enough to express their views and ask for advice. PG3 states that this leads to a better company culture for everyone.
PG3 believe that it is incredibly important for their contractors to learn to operate as a unit despite being self-employed. The firm say that this comes down the fact that all of their self-employed contractors aspire to be entrepreneurs and state that if these individuals do go on to own their own businesses, they will need to understand how to work as part of a group, striving towards a common goal.
PG3 regularly host team building activities including social nights and breakfasts in order to encourage lasting relationships as well as offer fun, relaxing activities; all of which help to refresh their minds and create a strong company culture. Often, the firm organise entire days assigned to team building activities, like the upcoming paintballing day.
PG3 is a trading name of AJG Direct. The firm is a London-based sales and marketing company that works on behalf of their clients' brands in order to deliver highly personalised and unique marketing campaigns directly to consumers. PG3 work closely with their clients to establish goals and acknowledge ideal consumers, this information is then implemented into their campaigns via face-to-face marketing, allowing them to make one-on-one connections with consumers. This helps to establish long-lasting and personal business relationships between brand and consumer. PG3 state that, in turn, this often leads to increased customer acquisition, brand awareness and brand loyalty for their clients as well as a guaranteed high return on investment.