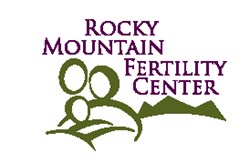 Rocky Mountain Fertility Center offers preimplantation genetic diagnosis testing along with a full slate of reproductive services.
Denver, Colorado (PRWEB) January 13, 2014
The top fertility clinic in Denver, Rocky Mountain Fertility Center, is now offering preimplantation genetic diagnosis testing of blastocyst embryos. The testing identifies genetic defects in embryos created through assisted reproduction (IVF) prior to implantation, which can increase the likelihood of a normal pregnancy. To receive PGD and additional first rate fertility services at Rocky Mountain Fertility, call (303) 999-3877.
Preimplantation genetic diagnosis testing may occur for chromosomal abnormalities along with genetic diseases, which are also known as single gene defects. The technique is used for couples who are utilizing assisted reproduction such as Denver IVF services.
PGD allows the fertility center to find the embryos that are free of the genetic issues being analyzed, and use those embryos to create pregnancies that have a lower chance of carrying a genetic disease. This dramatically decreases the incidence of genetic diseases, miscarriages and chromosomal abnormalities, especially in women over 35 who are trying to conceive.
For PGD testing, patients undergo IVF ovarian stimulation and multiple eggs are retrieved. Intracytoplasmic Sperm Injection is then used to fertilize the eggs, with the biopsy occurring after culturing the fertilized eggs for 5 to 6 days. The PGD removes cells from the "placenta" so it decreases the risk of damage to the embryo, and then the implantation of the "normal" embryos takes place.
In addition to PGD testing, Dr. Deborah Smith at Rocky Mountain Fertility offers comprehensive fertility services such as IVF, ICSI, cryopreservation, laparoscopy, egg freezing and more. Several times Dr. Smith has won a Patient's Choice Award along with being the top reproductive endocrinologist in Colorado according to Health Tap.
For more information and scheduling for PGD and additional fertility services in Colorado and South Dakota, call (303) 999-3877.