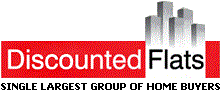 The project has 8 types of flats in Punawale. 2 sizes of 4bhk starting from 2525sq/ft to 2549sq/ft, 2 sizes of 3bhk starting from 1721sq/ft to 1734sq/ft, 4 sizes of 2bhk starting from 1055sq/ft to 1137sq/ft. The project is situated in Punawale location.
(PRWEB) January 12, 2014
Well known name on Pune's real estate horizon, Pharande Spaces have come up with a unique residential project by the name - The Pharande Puneville. The Pharande Puneville is located in Punawale, Pune and is cited to be one of the most exciting residential properties in the city in recent times.
Pharande Spaces are one of the most dynamic groups of construction enterprises in Pune's Pimpri Chinchwad Municipal Corporation area. They are known for their environment friendly, unique and superior quality residential projects of townships, apartments, twin bungalows and row houses. The Current project, Pharande Puneville, comprises of over 100 acres of residential area which easily helps the developers to design the space with perfect landscape designing and modern architecture.
Excellent construction quality, aesthetic architecture, futuristic interior designing and world class amenities are the hallmarks of Pharande Puneville. With these exciting facilities and tranquil surroundings, the developers assure their customers a lifetime of tension free living in their dream homes in Pune.
Key Features of Puneville, Pune:

Children's play area
Club House
Gymnasium
Hob and Chimney in Kitchen
Joggers Park
Swimming Pool
Vastu Shastra
Very Large Landscape Garden
Discounted Flats:
Growing demand of Real Estate and the emergence of demanding customers have fuelled the demand for urban homes, but the lack of clarity, trust, professionalism and ethical entity has left many homebuyers disappointed. They are left at the mercy of unscrupulous operators in the market, who claim to provide quality service and fail to deliver them.
Discounted Flats has been a renowned name in real estate market for the last 2 years. We have a long list of happy customers dwelling in their dream homes across India and overseas. Our well-equipped website and equally capable team of experts perfectly understand the exact housing requirements of the customers and help them in selecting the most suitable properties.