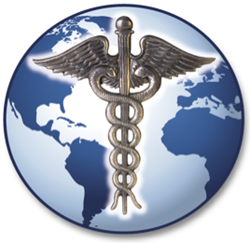 Pennside seeks to better communicate the strength of our business and service offerings to the pharmaceutical and biotech industries
PHILADELPHIA, PA (PRWEB) March 07, 2014
Pennside Partners, Ltd., a leading business development consulting firm serving the pharmaceutical, biotechnology, and medical device sectors worldwide, announced the launch of its new logo and staff expansion as part of its evolving brand image and restructuring to better service its expanding client base. Pennside's rebranding efforts began in January 2013 with the launch of its new website, http://www.pennside.com, designed by Berks County marketing and web development firm Power Marketing International.
"By updating our brand and company identity, Pennside seeks to better communicate the strength of our business and service offerings to the pharmaceutical and biotech industries", said Michael Rhoads, President. "The new look promotes our extensive industry experience and commitment to delivering quality, cost-effective solutions to meet our client's needs."
In addition to their branding efforts, Pennside executes an ongoing campaign to recruit the most talented and qualified individuals to support its clientele and continued business expansion. Toward that end, Pennside announced several new additions to their team.
Jeffrey Lin, PhD, joined the Pennside team as a Research Consultant in the Oncology Group in the fourth quarter of 2013. Jeffrey holds a PhD in Biochemistry from Tulane University of Medicine and recently completed a Post-Doctoral Research Fellowship in Hematology and Oncology at the Cleveland Clinic. Jeffrey's focus is on on primary research with Oncology KOLs. In addition to English, he is fluent in Mandarin, and converses in both French and Japanese. He is viewed as a valuable team member in support of Pennside's rapidly growing international business.
Joseph Penrice joined the team in September 2013 as Director of Technology and Analytics. He will oversee Pennside's IT platform in the U.S. and Switzerland, and will lead a team to leverage the use of advanced technology to expand Pennside's market position with improved quality control, appearance, client information delivery and client services. Joe has nine years industry experience in IT management, consulting and auditing, and was most recently Global Manager, Internal IT Audit, for Shire Pharmaceuticals.
In further support of its growing business, Pennside added two Research Associates, Amy Thompson and Amanda Ofner.
About Pennside Partners, Ltd.
Pennside Partners, Ltd. is a full-service pharmaceutical and biotech consulting firm with headquarters in Wyomissing, Pennsylvania and Zurich, Switzerland. Their mission is to help pharma and biotech clients rapidly formulate winning strategies and tactics by providing the industry's most accurate business intelligence and market insight.
With over 25 years experience, Pennside offers an extensive array of consulting services, including: competitive intelligence, pipeline analysis, marketing & sales benchmarking, launch analogs, customer-facing and new commercial models, licensing & acquisition support, pharma strategy/war-gaming workshops, and outsourced business intelligence. Find them at http://www.pennside.com.
About Power Marketing International, LLC
Power Marketing International is a marketing and web design firm located near Reading, PA, specializing in keyword-driven web design, web marketing, and social media marketing services. Find them at http://www.PowerMarketingInternational.com.