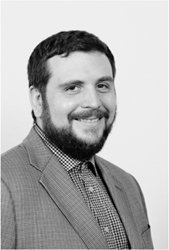 ... an integral part of our plans to expand our European presence
Zurich, Switzerland (PRWEB) February 22, 2017
Pharma and biotech consulting firm Pennside Partners, Ltd., announced the addition of Tom Perkins as European director. Operating from Pennside's Zurich headquarters, Pennside Partners, GmbH, Mr. Perkins brings 14 years of pharmaceutical consulting experience to Pennside.
Perkins joins Pennside after more than a decade with leading market research firm, GfK. He began his pharma career first as an intern at V2 (acquired by GfK) during his studies at St. Joseph's University (Philadelphia, PA, United States). He then quickly advanced through the organization to become a Division Manager of GfK's Swiss arm based in Basel, Switzerland, where he was the key account manager for one of GfK's top clients.
Perkins brings vast expertise in respiratory conditions (COPD, PAH, Cystic Fibrosis) and previous experience in oncology and hematology. In his last 3 years with GfK, Perkins ran launch tracking for a major respiratory player. Previously, he was the project leader for the largest primary market research program ever conducted in Type 2 Diabetes wherein over 6,000 physicians and 10,000 patients from 26 countries provided insights on physician communication and marketing. Publications regarding this Diabetes project will be forthcoming in 2017.
"We are excited to have Tom join our team. He will be an integral part of our plans to expand our European presence while continuing to provide excellent service to our existing client base", said Tom Penrice, VP and Co-Founder of Pennside Partners. "Our recent staff additions as well as the opening of our Manchester, UK area office in May of 2016 demonstrate our commitment to delivering the highest quality business development support, strategy, and competitive intelligence services to the pharmaceutical and biotech industries on a global scale."
For more information you may contact Pennside Partners at 1-610-372-7000 or consult[at]pennside[dot]com. Pennside's Zurich office is located at Balsberg, Balz Zimmermann Strasse 7, CH-8058 Zurich-Flughafen, Switzerland and can be reached at +41 79 372 7070 or via the company website listed below.
About Pennside Partners
Pennside Partners, Ltd., is a leading business development consulting firm serving the global pharmaceutical, biotechnology, and medical device sectors for more than 25 years, with offices in Wyomissing, PA, USA, Alderley Edge, UK, and Zurich, Switzerland. Their mission is to help pharma and biotech clients rapidly formulate winning strategies and tactics by providing the industry's most accurate business intelligence and actionable market insight through their worldwide team of industry professionals. Find them at http://www.pennside.com.