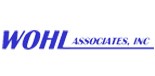 Wohl Associates has earned a reputation as a trusted leader offering quality equipment, exceptional customer service and invaluable knowledge in the pre-owned Processing and Packaging Machinery industries.
Bohemia, NY (PRWEB) August 16, 2013
Wohl Associates, a used processing and packaging machinery dealer in Bohemia, NY, has added pre-owned pharmaceutical equipment from Colton to their inventory. The current inventory now includes Model 540, 542, and 544 granulizers that can be used by pharmaceutical production companies.
The Colton Model 540 granulator was previously used by a vitamin/nutritional production facility. It is made from stainless steel and mounted on 3 castors that allow for portability. This machine has a square "D" push button starter box and is powered by a 3/4 horsepower motor.
The Colton Model 542 is an oscillating granulator. This machine has a stainless steel top lid and is also mounted on castors. It is powered by an electrical gear motor.
Wohl Associates also has a Model 544 twin granulator from Colton. The 544 has a top-mounted hopper with a safety grate. This also has an inclined pan feed attached to the hopper that increases the machine's capacity. The motor that powers the granulator is a 1.5 horsepower explosion proof motor that uses 3/60/208-230-460 volt electrics.
Right now Wohl Associates also has equipment for pharmaceutical companies that was manufactured by Cozzoli, Diosna, Fette, Glatt, Key International, and King among others.
The pharmaceutical equipment in Wohl Associates' inventory can be used by a wide variety of processing and packaging operations. Interested buyers from the vitamin and pharmaceutical industries can contact Wohl Associates by calling (631) 244 -7979 or by visiting their website here: http://www.wohlassociates.com.
About Wohl Associates
Wohl Associates is a leading dealer in the used processing and packaging machinery industry. With a history and solid reputation spanning over 45 years, they have earned the trust of their clients by offering quality pre-owned equipment, expert customer service and invaluable knowledge to their customers. They treat each customer on an individual basis and customers are provided the highest level of service. With a large inventory including cartoners, ribbon blenders, stainless steel tanks, unscrambling tables, colloid mills and vitamin manufacturing equipment, Wohl Associates has the pre-owned machinery to fit any production line. To view their inventory and learn more, visit them at http://www.wohlassociates.com/.