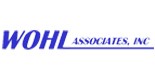 We have been a family owned and operated business for more than 45 years.
Bohemia, NY (PRWEB) August 22, 2013
Wohl Associates, a trusted leader in the used processing and packaging industries, has announced their recently acquired inventory of tablet processing and packaging machines.
Included in Wohl's inventory is one Proquip tablet inspection belt that has an 8" wide belt. It has a top-mounted product hopper that has a vibratory feeder and is currently set utilizing single phase 115 volt electrics. The inspection belt is also mounted on a stainless steel stand and 4 castors that make the setup portable.
For companies that are seeking tablet coating pans, Wohl has a 24" tablet coating system and air handling unit. The coating pan is equipped with an internal spray gun that coats the tablets. The main chamber is made from stainless steel with perforations, and this unit also has an accompanying air handling unit.
One of the largest coating pans in Wohl's inventory is a 48" coating pan that was manufactured by Stokes. This machine has internal spray guns and interior baffles for tablet coating. It is controlled by a variable frequency inverter that can adjust the timing of the spray guns for optimal coating.
Wohl also has tablet coating and packaging machines from Vector, Key International, King, and other reliable brands. If Wohl doesn't have the perfect coating pan for a particular operation, their staff will go out and find it and make sure that it is in great condition. Their knowledge and experience are one of their most valuable assets for buyers and they pride themselves on providing great customer service. Interested buyers can contact the team at Wohl Associates here - http://www.wohlassociates.com/.
About Wohl Associates
Wohl Associates is a leading dealer in the used processing and packaging machinery industry. With a history and solid reputation spanning over 40 years, they have earned the trust of their clients by offering quality pre-owned equipment, expert customer service and invaluable knowledge to their customers. They treat each customer on an individual basis and customers are provided the highest level of service. With a large inventory including cartoners, ribbon blenders, stainless steel tanks, unscrambling tables, colloid mills and vitamin manufacturing equipment.
Wohl Associates has the pre-owned machinery to fit any production line. To view their inventory and learn more, visit them at http://www.wohlassociates.com/.