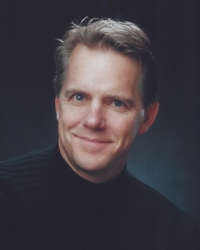 The online reputation of a pharmaceutical company is unique compared to other industries because the company name and brand names are so distinct from each other
Salt Lake City, Utah (PRWEB) February 27, 2014
The pharmaceutical industry has some challenges when it comes to online reputation management, according to a recent Examiner.com article titled Online Reputation Management for Pharmaceutical Companies by Don Sorensen, President of Big Blue Robot. Besides having many different audiences to satisfy, Sorensen points out the need to address both the reputation of the company and the reputation of its line of products. Each takes a slightly different strategy.
"The online reputation of a pharmaceutical company is unique compared to other industries because the company name and brand names are so distinct from each other, he said. "Companies need a strong overall brand image but they also need a solid reputation for each individual line of drugs."
According to The Corporate Reputation of Pharma in 2012—the Patient Perspective survey of 29 of the world's leading Pharmaceutical companies, the overall reputation of pharma is declining. PatientView surveyed 600 international, national and regional patient groups. They found that in 2012, only 34% of respondents gave pharma a "good" or "excellent" rating for reputation, down from 42% in 2011. Half of the respondents were concerned about affordability and corporate profits. Almost half said they think there is a lack of transparency in corporate activities (such as reporting results from negative clinical trials).
Rather than showing the negative, it's important that the first page or two of Google results shows positive and neutral stories (stories that give relevant information). For companies this could include news of promising new drugs, links to patient assistance programs or articles about the company on highly ranked websites.
Social media is also an effective tool for companies to improve their company's reputation online, but can be more difficult for product lines. Sorensen says using social media can be uncomfortable for the industry because it's not used to engaging with its customers. Still, getting it right can go a long way to change perceptions.
Overall, pharmaceutical companies need to focus on three components of their reputation: their ethics, being transparent and providing strong customer service. For individual product lines that means companies should create content with more detailed information. This could include trials and studies, showcasing real-life results, touting safety records, and patient endorsements.
Pharmaceutical companies should build and update websites for each product line regularly and include content such as product news and customer reviews. Then, Sorensen recommends using search engine optimization (SEO) to rank that content higher in search engines.
Although some of the tactics are different, all pharmaceutical reputation management utilizes the same two steps: gathering and publicizing positive content. Taking these steps can boost the online reputation of a much-maligned industry.
Read the full article on Examiner.com: http://www.examiner.com/article/online-reputation-management-for-pharmaceutical-companies
About Big Blue Robot
Big Blue Robot was founded in 2003 by Don Sorensen, a recognized authority on online reputation management. Sorensen's expertise and insights have appeared in publications such as the New York Times, HuffingtonPost, USA Today, Forbes, and CNN Money. Through his company, Big Blue Robot, he works with corporations and CEOs to improve, protect, repair and manage their online reputations.
Big Blue Robot has developed state-of-the-art online reputation management strategies for companies doing business around the world, in countries including the USA, Germany, Canada, New Zealand, United Kingdom, United Arab Emirates, and France. During the past ten years, Big Blue Robot has helped numerous companies fix their online reputation problems.
More information at http://www.BigBlueRobot.com.