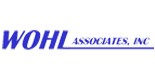 Bohemia, NY (PRWEB) September 05, 2013
Wohl Associates, a leader in the used processing and packaging industries, now has used tablet packaging equipment available for sale. The current inventory includes tablet dedusters, capsule polishers, coating pans, and other machines from the most reliable manufacturers.
Included in the current inventory are five 48" coating pans. These stainless steel coating pans are all mounted on stands and have Toshiba variable frequency inverters. There are internal spray guns that have adjustable dwell times, and the pans have variable speed capabilities. All 5 can be purchased together in used but remarkable condition.
Another one of Wohl's tablet coating systems is a 24" Accelacota tablet coating system with air handling unit that was made by Thomas Engineering. This machine is perfect for processing operations that need a coating pan with a perforated chamber. It has 4 wheels and can be easily moved around a factory setting. It is being sold with an air handling unit to accompany the machine. This unit is made from stainless steel and has the same approximate dimensions as the coating system.
Wohl also has a King TB4 automatic tablet/capsule counter with an unscrambling table. This unscrambling table is made from stainless steel and measures approx. 98 inches in length. It has a tabletop chain, stainless steel cabinetry, and a separated unscrambling table and shelf.
There is a Mocon Vericap V-2110 capsule weighing and sorting system also in Wohl's inventory. The machine has been previously used by a pharmaceutical manufacturer and is in great condition. It is capable of processing up to 2,000 capsules per hour and is set up to run on 50/60 cycle electrical current.
Wohl Associates also sells machinery for a variety of other processing and packaging industries including the coffee production industry, food processing industry, and cosmetic industry. They have been in business for over 45 years and the staff here has unprecedented machinery knowledge. Readers can view the full inventory on the official website here: http://www.wohlassociates.com/.
About Wohl Associates
Wohl Associates is a leading dealer in the used processing and packaging machinery industry. With a history and solid reputation spanning over 45 years, they have earned the trust of their clients by offering quality pre-owned equipment, expert customer service and invaluable knowledge to their customers. They treat each customer on an individual basis and customers are provided the highest level of service. With a large inventory including cartoners, ribbon blenders, stainless steel tanks, unscrambling tables, colloid mills and vitamin manufacturing equipment, Wohl Associates has the pre-owned machinery to fit any production line. To view their inventory and learn more, visit them at http://www.wohlassociates.com/.