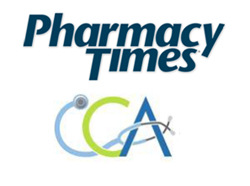 "By partnering with the CCA to host this conference ... pharmacists and clinicians ... can learn from each other in the classroom as well as on the job," said Dave Heckard, head of Pharmacy Times Office of Continuing Professional Education.
PLAINSBORO, N.J (PRWEB) April 09, 2015
Pharmacists will join with nurse practitioners and physician assistants in an exciting new approach to continuing education for all three healthcare professions as Pharmacy Times and the Convenient Care Association co-host a major conference this summer.
At the 1st Annual Convenient Healthcare & Pharmacy Collaborative, which will take place Aug. 6 and 7 in Orlando, Fla., pharmacists, nurse practitioners and physician assistants will join one another in the continuing education classroom, learning the latest about disease prevention, healthcare screenings, chronic care management and treatment of common acute and chronic conditions.
"Patients are increasingly turning to retail settings, where they can see a primary care clinician and pick up their medicines in the same visit," said Tighe Blazier, president of Michael J. Hennessy Associates, Inc., whose portfolio of education, communications and research services includes Pharmacy Times, the industry-leading media source for pharmacists.
For the first time ever, community pharmacists are invited to join Convenient Care Association members and clinicians at the two-day conference. Educational sessions will address patient management from the clinician and pharmacist perspective and discuss management of chronic conditions such as diabetes, respiratory disease and obesity. Attendees can earn up to 10 continuing education credits for completing the available educational sessions.
Pharmacists, nurse practitioners and physician assistants, collectively numbering approximately 375,000, provide healthcare to millions of Americans each year. These professionals are on the front lines when it comes to providing accessible, affordable, high-quality care.
"Over the past 10 years, Americans' access to healthcare has improved dramatically, with pharmacists, nurse practitioners and physician assistants working every day at thousands of retail locations across the country," said Dave Heckard, head of the Pharmacy Times Office of Continuing Professional Education. "By partnering with the Convenient Care Association to host this continuing education conference, we will bring pharmacists and clinicians together so they can learn from one another in the classroom as well as on the job."
"The Convenient Care Association is committed to providing educational programs that meet the evolving role of retail-based clinics within the changing healthcare landscape," says Tine Hansen-Turton, executive director of the Convenient Care Association. "With a focus on collaboration across the primary care continuum, this conference brings a new dynamic to retail clinic providers and pharmacists alike and fosters the goal of providing high-quality healthcare to millions of patients each year."
About Pharmacy Times
Pharmacy Times is the industry's leading media resource, providing practical clinical information pharmacists can use in their everyday practices when counseling patients and interacting with physicians. Each issue contains articles and features covering medication errors, drug interactions, patient education, pharmacy technology, disease state management, patient counseling, product news, pharmacy law and specialty pharmacy. The Pharmacy Times Office of Continuing Professional Education is accredited by the Accreditation Council for Pharmacy Education as a provider of continuing pharmacy education. Learn more at http://www.PharmacyTimes.com, write to info(at)pharmacytimes(dot)com, call 609-716-7777 or visit us on Facebook or Twitter. Pharmacy Times is published by Michael J. Hennessy Associates, Inc., a leading provider of healthcare media resources, research, information and education.
About Convenient Care Association
Convenient Care Association is the national trade association of companies and healthcare systems that provide consumers with accessible, affordable, quality healthcare in retail-based locations. CCA works primarily to enhance and sustain the growth of the Convenient Care industry through sharing resources, best practices and common standards of operation.
###
Media contacts:
For Pharmacy Times
Becky Taylor, 609-240-6886 or becky(at)btaylorpa(dot)com
Tara Petersen, editorial director, Pharmacy Times, 609-716-7777, ext. 214 or tpetersen(at)pharmacytimes(dot)com
For Convenient Care Association
Tine Hansen-Turton, 215-731-7140 or tine(at)ccaclinics(dot)org