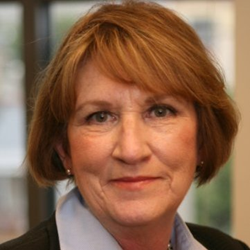 "I am thrilled to work with my new colleagues at PharmApprove to help get safe, effective treatments to the people who need them." - Diane Dorman, PharmApprove Patient Advocacy Expert
Lawrenceville, NJ (PRWEB) February 09, 2016
PharmApprove announced today the hiring of Diane Dorman, former Vice President for Public Policy for the National Organization for Rare Disorders (NORD). Dorman will lead PharmApprove efforts to work with patients, caregivers, and patient advocacy groups to ensure their voices are heard throughout the drug regulatory review process.
"Adding Diane Dorman is just the latest in a series of moves to further strengthen our already-impressive roster of pharmaceutical industry experts," said President and Chief Scientific Officer Dr. Laurie Smaldone. "Anyone who has worked in the regulatory space over the years is aware of Diane's significant contributions to the patient advocacy landscape. Over the course of many years working to gain approvals for drugs treating rare diseases, she has developed an unparalleled network of federal regulators, Members of Congress and patient advocacy group representatives. Most importantly, she knows how to get things done."
As VP for NORD, Dorman was the primary representative for more than 30 million Americans suffering from 7,000 known rare diseases. Her advocacy on their behalf was instrumental in passing several laws (including the Rare Diseases Act, the Rare Diseases Orphan Product Development Act, and House Concurrent Resolution 147), and in adopting numerous programs, regulations and guidances, leading to increased incentives for the development of orphan drugs, devices, and diagnostics. She served as a primary liaison with the Food and Drug Administration, the National Institutes of Health, the Social Security Administration, and the Center for Medicare and Medicard Services.
Dorman was co-founder and former president of the Alliance for a Stronger FDA, where she continues to serve on the Board of Directors. She has also been a member of the Council of the Convention of the U.S. Pharmacopeia and the Strategic Team for the Entrepreneurs in Residence Program at the Center for Devices Radiological Health at the FDA.
"I have always been dedicated to helping make life better for patients," said Dorman. "The courage they and their caretakers show under extreme conditions has inspired me to work tirelessly on their behalf. I am thrilled to work with my new colleagues at PharmApprove to help get safe, effective treatments to the people who need them."
Last year, PharmApprove announced that it entered a strategic alliance with European-based NDA Group. More information about their combined efforts to provide seamless global regulatory, scientific, and market access communications services to the life sciences industry can be found at ndareg.com/pharmapprove.
About PharmApprove: PharmApprove is the leading strategic, regulatory, and scientific communications consultancy to the pharmaceutical and biotech industries. The firm offers both strategic and tactical support to companies facing high-profile, high stakes events and engagements anywhere along the road to approval and commercialization – including FDA Advisory Committee meetings. PharmApprove helps clients win health authority approvals, deliver compelling regulatory communications, and make persuasive pharmacoeconomic arguments to payers and HTAs. Learn more at http://www.pharmapprove.com and follow them socially at http://www.twitter.com/pharmapprove and http://www.facebook.com/pharmapprove.
# # #