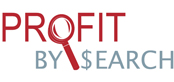 What impresses customers about Pharmexpert is the attractive and frequent discounts the store introduces on its range of products.
New York (PRWEB) November 24, 2013
Pharmexpert, within a short span of time, has proved its mettle as the emerging and leading online drugstore in Europe, especially for its panache of offering the branded products at the most affordable rates.
The store has now hired another marvel Profit By Search as its SEO expert. The latter, being the leading Indian internet market agency itself, will now be working for Pharmexpert to maintain its visibility on the major search engines like Google, Bing, etc.
Speaking on the occasion was Mr. Abhinav Girdhar, COO of Profit by Search, who praised the web designs of the Pharmexpert and their easily navigable website. "It will eventually make our job easy", said he, "the range of products it offers covers everything from cosmetic products to dietary products. Upon visiting their website, one can see how neatly they have categorized these products in different sections, which are health, promo, facials, body, hygiene, hair, thinness, bio, dietary supplements, baby, and men."
Pharmexpert has already set a niche for itself among customers in Europe. What impresses customers about Pharmexpert is the attractive and frequent discounts the store introduces on its range of products. Some of its followers also refer Pharmexpert as a "discount drugstore," which always aims towards easing customers' financial constraints in buying branded drugs. "It is one of the major factors that will be going to help the website stay on the top pages of search engines," quantified Mr. Girdhar.
The "Discount Online Drugstore" has some more feathers to its cap, one among which is their promise of delivering products within 48 hours throughout Europe with Colissimo. Their rapid delivery services further impress with their claim on sending the order placed before 13h00 on the same day of delivery. Pharmexpert also offers free shipping on the order equal to or exceeding 59 Euros.
The store further ensures the customers of its website to be completely safe and free from malicious activities. "Our payment process is 100% secure by SSL 128-bit encryption method – ensuring utmost safety and security during online transactions," ensures the spokesperson for Pharmexpert.
About Pharmexpert:
Pharmexpert is one of the leading online drugstore based in France. The store provides a wide range of health, cosmetic and dietary products at the most affordable rates. All products sold on Pharmexpert are carefully selected from the best brands and have been audited by a Doctor of Pharmacy. To ensure the best quality service, Pharmexpert have chosen and trusted partners.
For more information, please visit http://www.pharmexpert.fr/.
About Profit By Search:
Profit By Search is the search arm of ONS Interactive Solutions Pvt. Ltd and is India's #1 SEO & PPC Company. Profit By Search specializes in ensuring that small & medium businesses gets prominently displayed in search results of leading search engines like Google, Yahoo!, Bing and more, to help small & medium enterprises connect with customers searching for what they offer on their website.
For more information about their SEO & PPC services, please visit: http://www.profitbysearch.com or call Alok Kumar at (888) 322-7617.