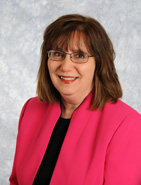 Cleveland, Ohio (PRWEB) September 24, 2014
In CHAMPS Oncology's most recent blog post, Clarifications to CoC Ch. 3 Phase In Standards for 2015, Ilona Gyerman shares her thoughts on the topic.
The Commission on Cancer (CoC) recently communicated clarifications to their 2015 Chapter 3 phase-in standards in two CoC Source special announcements. Of particular note, is that standards 3.1 and 3.2 must be fully implemented by January 1, 2015.
Additional highlights from their communication on the phase-in standards include:
Standard 3.1: Patient Navigation Process
•The cancer committee should define the scope of the community needs assessment and should work with their outreach or marketing department, or community-based organizations outside of the facility.
•A new barrier should be identified each year, however, programs may address the same barrier under specific conditions.
Standard 3.2: Psychosocial Distress Screening
•One or more medical visits that are part of a pivotal time for distress screening must be identified by the cancer committee.
•The process that is developed by the cancer committee should address screening at the CoC-accredited facility and/or with the designated providers who are part of the program.
•Questionnaires, forms, electronic patient portals or phone interviews that do not afford opportunity for a face-to-face discussion at a pivotal medical visit will not meet the standard since these methods do not allow for immediate action on areas identified.
Standard 3.3: Survivorship Care Plan
•The Commission on Cancer' s Accreditation Committee has determined that the ASCO-recommended data elements will be the minimal content set required for standard 3.3 and have detailed the information that should be contained within the summary and plan.
•The cancer committee should identify a physician team member or advanced practice partner who would be responsible for discussing the care plan with the patient.
•Specific established time frames and the scope of implementation for this standard are outlined in the publication.
Gyerman closes her blog by asking readers if their program will be ready for full implementation of standards 3.1 and 3.2 in 2015. For more information, Gyerman encourages readers to read the CoC's communication addressing phase-in standards for 3.1 and 3.2, as well as phase-in standards for 3.3.
Learn how CHAMPS can be your partner in meeting Commission on Cancer standards.
To learn more about the CHAMPS Oncology Outlook blog, visit http://www.oncologyoutlook.com.
In this transforming healthcare environment of patient-centered care, CHAMPS Oncology – like cancer program administrators, clinicians, industry leaders – understands the importance of quality cancer information for administrative planning, clinical outcomes, and performance measures to improve quality of cancer care. CHAMPS Oncology's team of cancer information specialists and multi-credentialed certified tumor registrars (CTRs) strategically partners with cancer programs nationwide, offering customized strategies and solutions that best complement the respected cancer programs they are privileged to assist. CHAMPS Oncology specializes in cancer information management, cancer program consulting, informatics, data quality and education, and quality initiatives. For more about CHAMPS Oncology, please contact Toni Hare, RHIT, CTR, Commission on Cancer-trained consultant and vice president, at 216.255.3716 or by email.