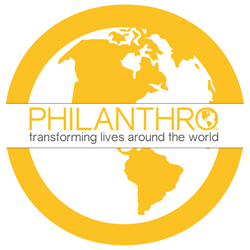 We hope thousands of people join us on this exciting venture and get involved in this incredibly important cause by purchasing a year's supply of Philanthro air filters and spreading the word about our crowdfunding campaign
Monroe, Ohio (PRWEB) July 31, 2015
HVAC.com of Monroe, Ohio has launched Philanthro™, a cause-oriented brand of home air filters intended to transform the lives of orphans and vulnerable children worldwide.
Will Housh, chief executive officer of HVAC.com, said the company kicked off a 30-day crowdfunding campaign on http://www.Indiegogo.com on Tuesday, July 21 to introduce and promote its line of Philanthro air filters and raise at least $50,000, out of which 20 percent will be donated to fund mission trips and charities that engage in holistic orphan care charities such as Back2Back Ministries.
Back2Back of Mason, Ohio is a Christian nonprofit organization that focuses on developing healthy alternatives such as foster care for children who are neglected, abandoned, abused and fatherless in Mexico, Nigeria, Haiti and India.
Housh comes from a family with a 60-year tradition of providing heating and cooling service and products from its headquarters in Monroe, Ohio. He founded HVAC.com, an online marketplace selling heating, cooling and indoor air quality products to contractors and consumers through the U.S. and Canada.
There are more than 163 million orphans and vulnerable children around the world and almost the same number of households in the United States that need to purchase air filters on a regular basis, said Housh.
"Buying replacement air filters for your home has always been a mundane, routine purchase," said Housh. "With the launch of Philanthro air filters, consumers now have an exciting alternative. Consumers have the opportunity to be a part of an important cause and make a tangible difference in the lives of children who need our help. The air filters are just the first product we intend to offer under the Philanthro brand, and Back2Back the first charity we want to support. Philanthro believes that by giving consumers a choice to switch to a brand with a social mission, they can make a positive difference in the world."
Large companies such as Honeywell and 3M have dominated the air filter business for decades with broad distribution and brand recognition, but they lack an authentic connection to a social good cause that their customers can believe in, said Housh.
"Since 1998, Housh team members have devoted more than 10,000 hours serving orphans in multiple countries in partnership with Back2Back," said Todd Guckenberger, Back2Back executive director. "Philanthro and Back2Back believe in a holistic approach to orphan care dubbed the Five-Point Child Development Plan that serves as a tool to measure success toward sustainability with each child by meeting spiritual, physical, educational, emotional and social needs. This approach has proven to help orphan children experience healing and restoration."
Housh went on his first orphan care mission trip to Mexico with Back2Back 17 years ago, and his heart was captured by the children's overwhelming need for love and hope for the future. Providing orphan care has been a passion for Housh since then.
"Creation of the Philanthro brand is one way we can love each other and do good for others," said Housh. "While it was great to take my own team members on mission trips and ignite in them a passion to serve, we still yearned for the opportunity to extend that opportunity to our customers and supporters to make a difference in the lives of the less fortunate."
Philanthro exists to love and care for orphans and vulnerable children, said Housh. "We want to help these children overcome their life circumstances, break free from the cycle of generational poverty, and grow up in a healthy, loving family environment. We hope thousands of people join us on this exciting venture and get involved in this incredibly important cause by purchasing a year's supply of Philanthro air filters and spreading the word about our crowdfunding campaign."
Philanthro will offer a variety of reward or purchase options at different price points, which include: public recognition on the Philanthro website for a $1 contribution; a year's supply of Philanthro air filters for $75; a year's worth of air filters and a GoPro camera filled with Philanthro mission trip footage for $1,200; provision of holistic care for a child and one year's supply of air filters for $1,800; and a year's supply of air filters and the opportunity to join the Philanthro team on an all-expenses paid, international orphan care mission trip to Haiti or Mexico for $2,900.
For more information, visit http://www.philanthro.com or contact the Philanthro team at media(at)philanthro.com.
To contribute to the Indiegogo campaign, go to http://www.indiegogo.com/projects/philanthro-buy-a-home-air-filter-help-an-orphan.
# # #