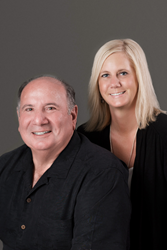 However, there are advantages to selling a home during the holidays as buyers are more serious and the competition is less intense with fewer homes on the market.
Carmel, IN (PRWEB) December 02, 2015
"The holiday season is quite hectic for most people, and widely regarded as one of the worst times to put a home on the market," said Lisa. "However, there are advantages to selling a home during the holidays as buyers are more serious and the competition is less intense with fewer homes on the market."
If listing your home during the holiday season, the following five tips are crucial for bringing in the buyers before ringing in the New Year.
No. 1: Hire a Realtor that will work during the holidays, like the Phillips-Fox Team will be doing. Many people, including Realtors, are adverse to working during the holidays, so if selling your house during the season it is crucial to find a Realtor who will be around during Thanksgiving, Christmas or New Year's, i.e. someone who will go the extra mile for you.
No. 2: Decorate within reason. The Phillips-Fox Team stresses there is no reason you shouldn't decorate, just don't go overboard. Use tasteful lights, as lighting can be distracting if not done tastefully, but decoration within reason is OK to present a festive house. Keep it simple, with the lights to a minimum, that way the buyer can picture the house without decorations, because curb appeal is important.
No. 3: Take pictures/videos before holiday decorations go up. This means working together with your Realtor to create a virtual showing of your house, sans holiday decorations. Because the holiday season is usually cold, and most people have holiday plans, potential buyers are more likely to begin their search from the comfort of their warm living rooms instead of driving around in the cold from house to house until they find what they are looking for. When possible, also include a summer or spring photo of your house so potential buyers can see how it looks year-round.
No. 4: Search out motivated buyers. People who are looking to buy a house during the holiday season generally have a timeline and need to find a house quickly. With the help of your Realtor, target potential buyers that are still on vacation, still have time or are relocating.
No. 5: Present a cozy, welcoming atmosphere. Making your home warm and inviting will entice potential buyers to stay longer and get a better feel for the house. This can be achieved by literally turning up the heat to keep the house warm or having a fire in the fireplace, decluttering, offering holiday treats, having a well-decorated but tasteful tree and making the home festive, but not over-decorated.
"Additionally, remember that curb appeal is important no matter what the season," said Eric. "Always keep walkways and driveways clear of snow and ice to ensure a safe passage for would-be buyers."
About the Phillips-Fox Team
The Phillips-Fox Team of Century 21 Scheetz provides experience and knowledgeable expertise to buyers and sellers. Lisa and Eric embrace technology and are familiar with metro Indianapolis. For more information, please call Lisa at (317) 219-9277 and Eric at (317) 696-3250. The office is located at 270 East Carmel Drive, Carmel, IN 46032.
About the NALA™
The NALA offers local business owners new online advertising & small business marketing tools, great business benefits, education and money-saving programs, as well as a charity program. For media inquiries, please call 805.650.6121, ext. 361.