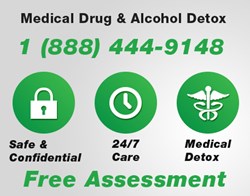 Phoenix, AZ (PRWEB) December 18, 2013
A Phoenix drug rehab center is announcing a new program aimed at halting the harrowing effects of heroin addiction and abuse through Medical Drug Detox Center.
A report from the U.S. Department of Health and Human Services indicates in 2012, there were 156,000 persons aged 12 or older who had used heroin for the first time within the past 12 months. This estimated number in 2012 was similar to the numbers in 2002, 2004, 2005, and 2007 to 2011 (ranging from 106,000 to 187,000), but was higher than the numbers in 2003 and 2006 (92,000 and 90,000, respectively). The 2012 average age at first use among recent heroin initiates aged 12 to 49 was 23.0 years, which was similar to the 2011 estimate (22.1 years).
Substance abuse problems change lives, minds and an ability to function among society. Alcoholism and drug addiction are both diseases affecting the body, mind and spirit. Other drugs like Oxycontin and cocaine ruin lives, too.
Drug addicts and alcoholics go to any lengths for their "fix." This includes searching for opiates and other drugs.
If you want more information about Medical Drug Detox Center, then visit http://drugdetox.org or pick up your phone and call (888) 444-9148.