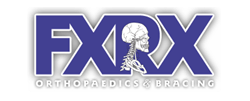 Dr. Dewanjee at FXRX has received the Patient's Choice Award 7 years in a row, and now the practice is accepting personal injury liens!
Phoenix, Arizona (PRWEB) June 25, 2015
The top orthopedic surgeons in Phoenix at FXRX, including Dr. Sumit Dewanjee, are now accepting personal injury liens for all treatments. This means all treatment is covered by the patient's personal injury claim, including any necessary procedures. Call (480) 449-3979 for more information and scheduling.
When a person is involved in a motor vehicle accident, it can be very difficult to receive timely, expert care with Board Certified providers who accept personal injury liens for treatment. At FXRX, appointments are readily available to patients who need care under a lien. The practice works closely with each patient's attorney, providing timely medical records and updates.
Dr. Dewanjee is not only Board Certified and Fellowship Trained; he has received the Patient's Choice Award for the past 7 years in a row. He has also received the Compassionate Doctor Award and the On-Time Doctor Award from Vitals.com. Procedures offered include minimally invasive arthroscopic procedures, total joint replacement of the knee and shoulder, bracing, injections along with all types of cartilage restoration procedures for the knee. In addition, Dr. Dewanjee offers stem cell procedures to help patients heal nonoperatively when indicated.
Conditions treated include shoulder bursitis, rotator cuff tears, tendon tears, ligament injuries, degenerative and traumatic arthritis, and fractures to name a few.
Along with accepting personal injury claims for treatment, the practice also accepts Workers Compensation claims along with most major medical plans. The practice is located in Tempe, very convenient to the Highway 202. To receive expert treatment under a personal injury lien with the best orthopedic surgeon Phoenix and Tempe trusts, call (480) 449-3979.