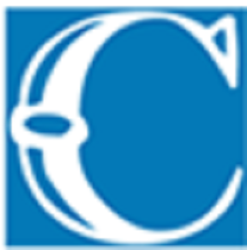 Phoenix, CA (PRWEB) December 15, 2014
Phoenix dentist, Dr. Christy at Christy Dental Care, is now offering treatment options for gummy smiles. This treatment offers patients a way to achieve more attractive smiles without compromising their dental health, and Dr. Christy takes the time to explore each option so that patients can be confident in their choices. Gummy smiles can interfere with a person's self-confidence. Excessive gum tissue can be displayed due to abnormal tooth eruption, orthodontic treatments, hyperactive lip muscles, or genetic factors. Although a gummy smile is not necessarily going to cause dental issues, it can affect the way a person feels about his or her smile.
The best treatment for a gummy smile can vary from patient to patient depending on the cause of the problem. Dr. Christy is a top Phoenix dentist who takes the time to understand his patients' goals and will offer personalized recommendations to ensure the best possible results.
Gummy smile treatment options may include:

Crown lengthening procedures, which expose more of the natural crown of the tooth
Lip-lowering procedures, which adjust the height of the lip
Laser treatments, which is an excellent option for minor cases
Gingival sculpting, which creates an even, attractive gum line
Most gummy smile procedures can be completed in a single appointment with little or no downtime. Treatments can be performed alone or in conjunction with other treatments, including dental veneers, teeth whitening, or orthodontic treatments. Dr. Christy works with patients to develop personalized treatment plans, and his staff is committed to providing unparalleled dental services with a focus on patient needs. Other available treatments include fillings, root canal treatments, orthodontics, dental crowns, bridges, dentures, implants, periodontal treatments, and cosmetic treatments.
About Dr. Christy, Expert in Gum Contouring
Phoenix dentist, Dr. Han Christy, is a graduate of Arizona State University, from which he earned his Bachelors of Science degree. He continued his studies at the University of the Pacific in San Francisco, Calif., now the Dugoni School of Dentistry, and received his Doctorate of Dental Surgery. He has since completed advanced orthodontic training through Progressive Orthodontics. Today, Dr. Christy is a member of the American Dental Association and is proud to always "put the patients' needs first." Visit http://www.christydentalcare.com to learn more.