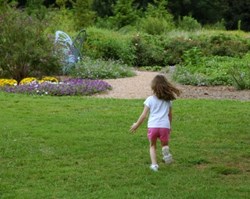 We were delighted to see that our seed mixes are cheaper than those in the report by at least 25p per 500g pro-rata
Worcestershire, UK (PRWEB UK) 31 October 2013
Midlands based independent supplier of seed, landscaping products and hydraseeding consumables, Phoenix Amenity Supplies measures up to the grass seed supermarket leader in a recent Which? Gardening survey.
As gardeners everywhere assess the damage to their lawns following a Summer of barbeques, entertaining and the next would be Wayne Rooney endlessly playing football, lawns everywhere are looking tired, patchy and in need of TLC ahead of the Winter months.
With so many grass seed products on the market Which? Gardening carried out tests on 36 supermarket and DIY store brands lawn seed mixes and repair kits, assessing them for germination properties and overall appearance of the grass.
Following exhaustive tests, the best overall seed mix was identified as Asda's Multipurpose which the surveys revealed would give users a great looking lawn that would establish quickly.
Phoenix Amenity Supplies Managing Director, Chris Baker said: "Autumn is the best time of year to sow grass seed, which will enable the seed to germinate ahead of Winter; the more effort you put into your lawn in the Autumn, the more you will reap the benefit the following year.
"We fully endorse this type of survey as, with so many products on the market, choosing the right product for a particular lawn can become a complicated mission with consumers spoilt for choice. After reading the survey we were delighted to see that our seed mixes are cheaper than those in the report by at least 25p per 500g pro-rata; with some of the products costing almost double for the equivalent 500g."
Established in 2004 Phoenix Amenity Supplies Limited has built a considerable client base within a wide range of sectors including: landscaping and reclamation, sports turf, golf courses, local authority, landscaping and gardening, parks and public gardens, conservation and wildlife projects and retail; with the recession hitting some companies hard, Phoenix Amenity's range of own brand products are proving a very popular choice with greenskeepers.
Their team is always on hand to provide expert advice, both to wholesale and retail customers, on the best seed for each type of lawn; sowing tips can also be found on the Phoenix website at: http://www.phoenixamenity.co.uk.
"We pride ourselves on our excellent customer service for both our retail and wholesale customers. Retail customers take advantage of wholesale prices, while our trade customers are able to place orders online with a guaranteed free next day delivery however large or small the order." Concludes Chris.
As a member of the Institute of Groundsmanship (IOG), Phoenix Amenity is committed to working within the industry delivering high quality grass seed products working with other IOG members to ensure these high levels are maintained for many years to come.