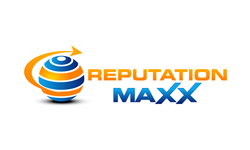 Phoenix, Arizona (PRWEB) November 06, 2014
"If you want your business to succeed in the digital age, you have to be easily accessible online. So much of the world is conducted online that you must have a presence or you missing a plethora of connections."
Like most things these days, business has made its way online. Shopping, looking for services, and marketing are all done through the Internet, and for businesses that are trying to grow and flourish, it is a necessity to have a presence online. It is hard to build a successful business empire online, and for most businesses, the best strategy is to seek reputation management solutions from an expert like Reputation Maxx. However, even before this step, there are things that a company should do to make sure that it can grow online. Here are some beginning steps to take.
1. Check current standing: When trying to build an online presence. It is important to know where the brand is starting. When searching for a keyword online, assess what the results are. Is there a lot of competition for the keyword, or existing negative content that may be mistakenly associated with the brand? On the flip side, are there few substantial existing results for the keyword that will make it easier to establish the name once it is launched? These are all things that should be considered when starting a brand.
2. Identify and choose proper keywords: The name of a brand is not the only thing that will be searched says Internet reputation management company Reputation Maxx. Personal names of owners, the brand slogan, industry keywords, and other keywords associated with the brand should be searched and analyzed as well.
3. Claim websites and profiles: Once a business chooses its name, it should claim the websites and profiles that are associated with its keywords. These sites can play an integral part in protecting an online reputation, but if someone else claims them, the company that needs them cannot use them. Worst case scenario a competitor may claim the site. It is important to claim those profiles while it is possible.
These are the best ways to start building a positive online reputation, and it is a lot of work. Business reputation management companies like Reputation Maxx can help companies with these steps, and then bring their online reputation management strategies to the next level. For more information about any of the services that this leading reputation management firm offers, visit http://reputationmaxx.com.