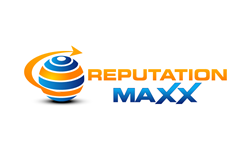 Phoenix, Arizona (PRWEB) November 25, 2014
In the world of online reputation management, personal, brand, and professional reputations are all important, and everyone from individuals to organizations need to monitor not only what others are saying about them online, but also how they themselves are acting when they are on the internet. Part of protecting one's image is protecting their accounts and personal information.
Walter Halicki, CEO of top Internet reputation management company Reputation Maxx knows that having accounts hacked, or information stolen, can create a chain of problems that can lead to a damaged reputation.
"During like the holiday season where individuals and businesses alike do more of their interaction online, it can be especially important to protect yourself. You do not want someone to get a hold of your information, hack your site, or in any other way cause damage to you personally or professionally," says the reputation expert.
When they want to make sure they are protected this holiday season, there are several things that an individual can do. Personal and website reputation management specialists recommend the following.
1. Safely Use Wi-Fi: Many people this holiday season will be headed for popular shopping sites. Cyber Monday, which is just around the corner, will see a number of people shopping sites like Amazon for amazing deals. All these happy shoppers are prime targets for those wanting to steal information. Everyone should be sure that they do their business over secure Wi-Fi networks so that they can be sure that they are not leaving themselves susceptible.
2. Use legitimate online shopping sites: For consumers, it may be tempting to use smaller sites that offer great deals, but they should be careful. If there is not security on the site, they should not enter their financial information, and they should check out the legitimacy of a site before purchasing anything. Companies need to be sure that they implement security tools for their users and ensure that they have a reputation online of being a secure place to shop.
3. Change passwords: For shopping sites, banking sites, home pages, etc. passwords should frequently be changed to protect the information that these sites hold. Passwords should also be very strong so that they are hard to guess or hack. This can be vital to protect an online reputation and personal information.
Above all, safety online is always a concern. The experts at Reputation Maxx always have a number of reputation management tools to protect online reputations, and they additionally have the resources to prevent hacks and attacks, to ensure that individuals and businesses alike can feel secure when they are building their names and brands online.
Reputation Maxx is part of a fine family of companies including JW Maxx Solutions, Enterate Ahora and Prensa Ahora. This leading firm in Phoenix offers a wide variety of services for individuals, small businesses and large corporations. Visit http://reputationmaxx.com today.