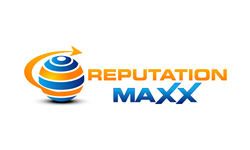 Phoenix, Arizona (PRWEB) July 30, 2014
In the world of online reputation management, it is imperative to create and maintain a layer of defense from outside attacks. While the internet is a valuable tool to spread information and shape opinions, it can also be abused when people have anonymous access with the intention to commit a crime or engage in any other harmful activity.
For as long as the internet has existed, the possibility of wrongdoing has also been present. Although the methods have changed and advanced over the years, their purposes have remained the same. Online defamation in particular is a serious offense. It can damage reputations, result in a loss of revenue, and cause a great deal of stress from a lack of control over personal names and brands.
When people and businesses are victims of such activities, an internet law attorney is extremely useful. Mark Ishman, a leading attorney who focuses his practices with cases of online defamation and other cybercrimes, believes that the law can assist defamation victims in getting the right kind of help for such violations including the process of repairing the damage that has occurred.

It is important to remember that when defamed online, clients should obtain as much information as possible. This would include printing the false, deceptive and misleading statements and that includes the website's url, the date of the postings and the user name that authored the posting.
This evidence will helpful in building a case with sufficient data so that it can be handled efficiently. Moreover, laws regarding defamation online are being created and modified as more cases are initiated and need to be addressed according to the advancements of technology and current trends. What many victims do not know is that the law can assist in identifying somebody who is posting online anonymously.
To trace the anonymous poster, they will need to obtain his user name and IP Address that links this user to a specific device. Therefore, the days of being anonymous online are becoming an aspect of the past.
Internet crime attorney Mark Ishman believes that clients do not deserve to be the victims of those who wish to cause harm through anonymity. As time passes, people who commit online defamation are becoming more aware of the efforts to prosecute those who commit such activities. In other words, spreading slander online with the intent to hurt a person or business can have serious consequences.
Phoenix online reputation expert and Reputation Maxx founder and CEO Walter Halicki said, "When somebody attacks a brand online through defamation, it's in the interest of that brand to prosecute to the fullest extent of the law."
Online defamation attorney Mark Ishman is available to assist those businesses and individuals who have damaged reputations due to defamation of character online. For more information on how the law can assist in defending a reputation, please visit http://ishmanlaw.com Moreover, Reputation Maxx believes in establishing protection for clients and being aware of any attacks as soon as possible to respond effectively. For more information on how to be proactive in defending a reputation, please visit http://reputationmaxx.com
###
Press release distributed by Reputation Maxx, a leader in online reputation management and part of a family of companies that includes Prensa Ahora and Enterate Ahora.