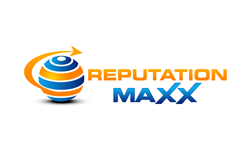 Phoenix, Arizona (PRWEB) July 31, 2014
Phoenix reputation management firm Reputation Maxx has long preached that young adults, especially young athletes with aspiring dreams of becoming college or professional players need to be extremely careful about how they look online. There have been countless cases where high school, college and even pro athletes have been reprimanded, suspended or even worse, cut from teams due to the things that they say, share and like online.
The latest instance of a mismanaged social media presence having consequences in the real world comes from the latest tweet from Herb Hand, the Offensive Line Coach/Run Game Coordinator for Penn State University. As the start of the new school year draws closer, coaches are picking up last minute prospects for their teams. Here's what Mr. Hand had to say on his Twitter profile (@CoachHand) that 19,800 people follow on July 30, 2014.
"Dropped another prospect this AM due to his social media presence…Actually glad I got to see the 'real' person before we offered him."
The Tweet had over 3,200 retweets and over 1,600 favorites on @CoachHand's extremely popular Twitter page. He was later quoted telling a sports news publication, 247Sports saying:
"If a guy makes the decision to post or RT stuff that degrades women, references drug use or cyber-bullying crap, then I can make the decision to drop them," Hand said. "Especially if I have discussed it with them prior, and especially in today's climate of athletics."
Many people across the Internet have given Coach Hand kudos on his strong stance on this issue. With several recent cases of controversial posts by athletes, more and more coaches are following in Penn State's footsteps of educating their players on the best ways to use social media, and what to avoid. While social media can greatly increase a player's global exposure, it can also ruin their reputation in the blink of an eye.
As social media becomes more of a tool to recruiters and employers to look up prospective athletes, employees and more, users need to be extremely careful about what they post share the social media experts at Reputation Maxx.
"Essentially, this disqualified prospect just cost himself a scholarship, and potentially millions of dollars in a pro deal to play later on in life," said reputation expert and CEO of Reputation Maxx, Walter Halicki. "No matter who you are and what you do, you can't just post anything on the Internet and your social media accounts – you have to seriously consider every post, like and share."
Phoenix reputation management firm Reputation Maxx offers a special reputation management program for young adults to protect them from issues such as these. In addition, Reputation Maxx shares tips every week on how to protect a person's web presence online. For more information about these and the other services that this reputation management firm offers, visit https://reputationmaxx.com/.